Zoe Robertson
Award winning jewellery artist Zoe Robertson blends the world of contemporary jewellery art with music, sound, dance and movement. She's coming to #MTFBerlin to explore interactive performance and 'Music as Extension of the Human Body'.
Zoe creates theatrically-sized jewellery and experiments on the very edges of the discipline. The collaborative nature of her work moves it beyond jewellery and into the fields of performance, sound and dance.
Her incredible designs and performance collaborations have a natural home in the giant creative laboratory of Music Tech Fest and we're incredibly excited to welcome her to the Funkhaus at the end of May to join us for #MTFBerlin.
Zoe's design ideas are a result of experimentation with unconventional and industrial materials which come together to create a visual language. The physicality of the objects and materials evoke a sensory response. The pieces explore the idea of extensions of the human body - and she uses objects that are activated by bodily movement: performing jewellery.
Zoe's latest exhibition flockOmania2 uses this cross-disciplinary approach to create experiential and immersive environments which invite audience interaction and participation. Her exhibition is laboratory of making in which dance artists improvise movement and the audience is invited to interact with the work on show.
Between the 23rd and the 27th of May 2016, Zoe will join a group of specially invited artists, makers, designers and inventors to explore interactive performance and 'Music as Extension of the Human Body' in a secret chamber of the legendary Funkhaus. Results of this collaboration will be accessible by hackers on Friday 27th and audiences on Saturday 28th of May, during #MTFBerlin.
Performing at Music Tech Fest, flockOmania brings together dance artists Amy Voris and Natalie Garret Brown, with live visuals and sound by Sellotape Cinema, Zoe's art is otherworldly and magical, while remaining overtly physical, solid and tactile.
Get your ticket to #MTFBerlin now.
Photo: Christian Kipp
More to see and do at Music Tech Fest
May 27-30 at Funkhaus Berlin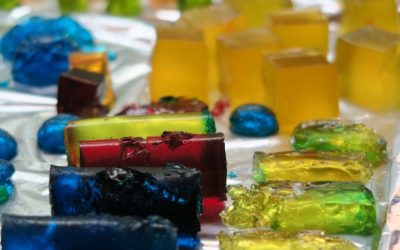 At #MTFBerlin with the help of leading UK educational expert Siobhan Ramsey, Tom Flynn and Daniel Lopez of Sandbox Education, in collaboration with creative education expert Alexandra Antonopoulou, the #MTFSparks built, tested and performed with their new inventions on the main stage at the festival.