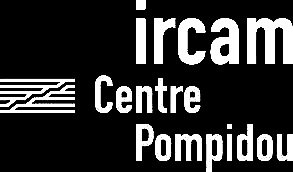 The Music Tech Fest world tour continues…
We were in Paris last week and had a fantastic meeting with our friends at IRCAM. We're delighted to be able to announce that we'll be hosting a Music Tech Fest event in partnership with IRCAM Forum at their incredible facilities at the Pompidou Centre toward the end of November.
See: The Music Tech Fest arrives at IRCAM
What's IRCAM?
The Institut de Recherche et Coordination Acoustique/Musique is the French centre for research into music.
Ever used Max/MSP? Thank IRCAM. Heard of Pierre Boulez? He was the founder. Want to know what the next generation of musical interfaces look like? IRCAM can show you. Feel like experiencing music composed especially for the world's greatest 3D ambisonics and spherical acoustics sound auditorium? See you there.
IRCAM is one of the world's top research centres for music - and particularly for music technology. It's such a natural fit for us, and such an honour to be there. But we're not just visiting the folks at IRCAM - we've joined the family and have moved in. Music Tech Fest has now partnered with IRCAM Forum to showcase some of the best music technology and music ideas to Paris and the world.
We're at IRCAM in Paris  21-23 November 2014. Put the dates in your diary now - and we will see you there!