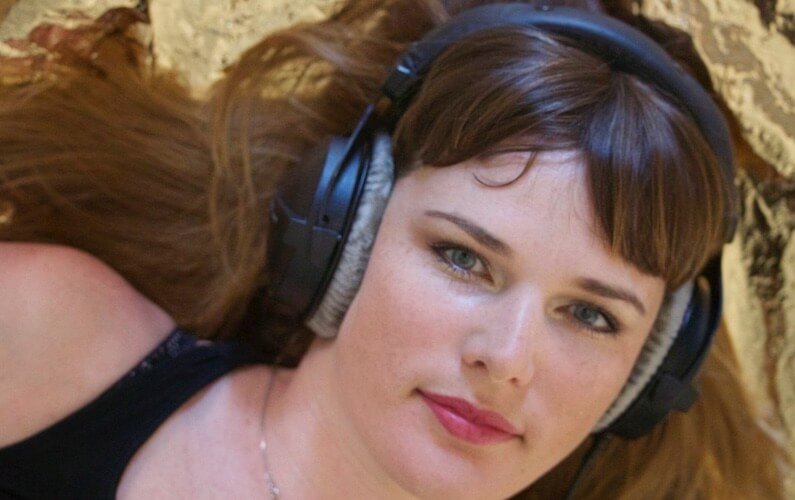 Tracy Redhead
is a
musician
, composer, researcher and producer working across music performance and recording, interactive media, music technology and the music industry. Since releasing her last album in 2008 as a singer/songwriter, she has been developing her skills and education qualifications via a Research Masters (QUT) and PhD (University of Newcastle).
"I am very interested in the intersection of science and art as well as new modes of expressing ideas and knowledge."
Her creative outputs involve the production of dynamic music-based projects utilising cutting edge technologies. These have evolved into an interdisciplinary approach working with data manipulation, computer science, music interaction, performance and dynamic sound production.
Tracy has released four albums and toured extensively. In 2016, she won the European Commission funded 'Music Bricks' incubation award. She also produced 'The Madness of Crowds' performance at the Ars Electronica Festival, Austria and was invited to Berlin to participate in the cutting edge 'Performance Lab' at Music Tech Fest Berlin with bionic pop artist Viktoria Modesta.
In 2015 she underwent a residency at the Ars Electronica Future Lab investigating their archive of interactive art. In 2016 she collaborated with Cold Cut, Ninja Tune, London College of Music and Immersive Album to design a concept VR Coldcut single.
She is currently an external artist on the FAST project, composing and creating dynamic audio works in collaboration with Florian Thalmann. Fusing Audio and Semantic Technologies for Intelligent Music Production and Consumption (FAST) is a five year project funded by EPSRC. The project partners include Queen Mary University of London, The University of Nottingham, Oxford e-Research Centre, Abbey Road Red, Internet Archive, BBC, Audio Labs and Solid State Logic.