Toa Mata Band
Toa Mata Band is the World's first LEGO robotic band. It's a project by Italian interaction designer and music producer Giuseppe Acito.
Acito's idea comes from his desire to play his collection of vintage drum pads in a live set. While other electro bands have for a long time relied on people in costumes to act as robots of their alter-ego, Acito decided to actually create a real robot band who play his productions - an approach that he calls "mechatronic music".
Each band member is build using LEGO Bionicle pieces, an ingenious system of electric motors, rubber bands and pulleys connected to the figures arms allowed them to play an array of different touchable synthesizers, drum machines, smartphones and acoustic percussions. The arms are controlled by an Arduino Uno which is hooked up to a MIDI sequencer.
The project began by publishing a video-series on YouTube. Episode 1 was a home-made experiment which quickly went viral on the web. In the second episode, the band starts to play electro tracks live and their "deus ex machina" Acito jams with them. The third episode is a tribute to Depeche Mode by covering their classic song "Everything Counts" where the robots play unconventional percussion instruments made out of food packaging, captured by a contact microphone and processed in real time (watch it here).
And now… here's episode 4.
Toa Mata Band: We Are The Robots
More to see and do at Music Tech Fest
May 27-30 at Funkhaus Berlin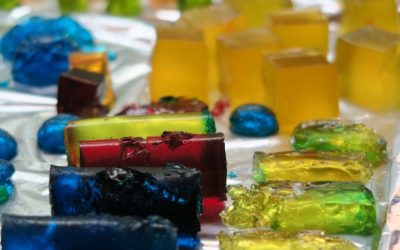 At #MTFBerlin with the help of leading UK educational expert Siobhan Ramsey, Tom Flynn and Daniel Lopez of Sandbox Education, in collaboration with creative education expert Alexandra Antonopoulou, the #MTFSparks built, tested and performed with their new inventions on the main stage at the festival.