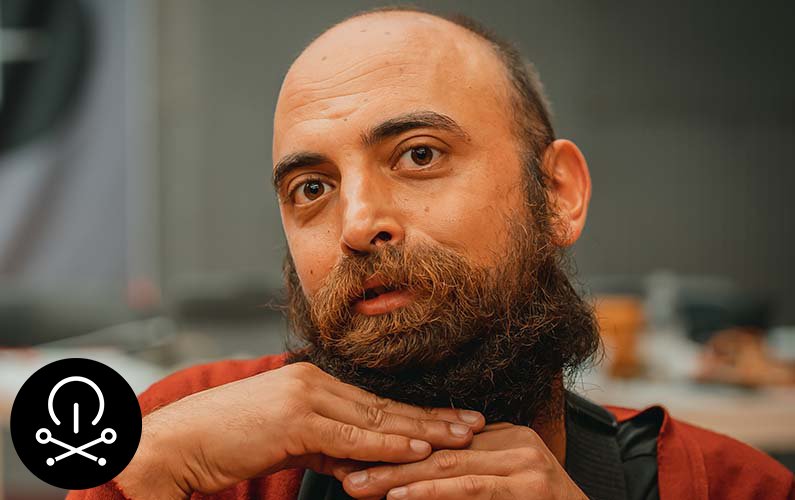 Musgos is an instrumental band that explores landscapes of experimental post-prog-rock/art-punk-jazz. However, more than that, it is truly hard to define and place them within a musical genre. It´s one of those singular bands where you recognize their sound as soon as you hear them and yet it's a hard task to put them in a box.
The musical landscapes that we present relate to freedom through sound, the metaphysical experience of creating something singularly Unique and raw.
To us, more than anything else, music is a need as vital as breathing.
In the end, what makes this music so refreshing is the way in which sound is used as a painter uses the brush in a landscape. An abstract feeling emerges from it, where the audience imagines, gathering their own interpretation.
Musgos is currently taking the masters "Criacao artistica contemporanea" in Universidade de Aveiro. He gartuated in suculpture so he can work in several materials. He also made some experiencies and worked with arduino and made an instalation. For more info visit tiagomargaca.com