Photo by Zoya Bassi
Sarah Farina
Sarah Farina is one of Berlin's most revered DJs - and we're thrilled to announce that she's joining us at #MTFBerlin for an incredibly special night of exclusive performance works and DJ sets after the main festival programme has finished for the day.
Sarah's the first guest performer we're announcing for #MTFLates - the private club night happening after-hours at Music Tech Fest on Saturday night in a hidden chamber of the Funkhaus. Sarah's internationally-acclaimed bass-heavy and futuristic sets are inventive, inclusive, positive, thoughtful, and tight as a drum.
Sarah Farina sprinkles positivity over the darkest bass. She's innovative, and she's the smiling antithesis of genre cliques and sour scene elitists. What you hear is all you need to know. And what you'll hear from Sarah Farina's sets is seamlessly blended bass-heavy footwork and futuristic beats, with fearless forays through R&B and UK Funky. It's forward thinking and unrestrained. It's a genre-rejecting style that she's named rainbowbass.
Sarah Farina is recognised and revered by the best of her bass music contemporaries, with connections to crews worldwide including Teklife, Hyperdub, Deep Medi, Buraka Som Sistema and Exit Records. Capable of holding her own in lineups alongside artists as diverse as Gaslamp Killer, Loefah, David Rodigan, Om Unit, Kode9 and Lunice, her sets unite the dancefloor, equally impressive to industry insiders and those who just want to dance. In addition, Farina's recently joined forces with The Bug's vocalist Miss Red to create jaw-clenchingly powerful performances on stage.
#MTFLates is an after hours private club on Saturday 28th May - available to #MTFBerlin festival ticketholders only. It includes performances by incredible artists, world premiere works by legends of electronic music, exclusive sets by international DJs, spectacular MTF experiments and more.
More to see and do at Music Tech Fest
May 27-30 at Funkhaus Berlin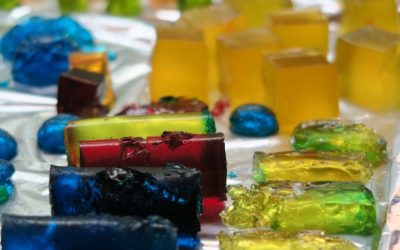 At #MTFBerlin with the help of leading UK educational expert Siobhan Ramsey, Tom Flynn and Daniel Lopez of Sandbox Education, in collaboration with creative education expert Alexandra Antonopoulou, the #MTFSparks built, tested and performed with their new inventions on the main stage at the festival.