Ricardo O'Nascimento
Ricardo O'Nascimento is a designer and founder of POPKALAB in Rotterdam - a design research studio with a focus on innovation in the field of wearable technology.
Wearable technology can be used to create new experiences and engage people. Wearables are transforming the way we communicate. Clothes are becoming a key interface for graphic and kinetic expression and conforming to our moods and feelings – they become intelligent.
Ricardo and his team specialise in electronic textiles and reactive garments for entertainment and life style. They form a network of specialists in design, trend, photography, technology, engineering and programming to develop new and fresh ideas.
Ricardo joins us in the #MTFLabs - a series of invitation-only creative research laboratory experiments in Interactive Performance and Music as an Extension of the Human Body. He'll be showcasing the results of these collaborations - as well as some of his own wearable musical creations on the main festival stage at Funkhaus, 27-30 May.
POPKALAB paired with Phonotonic and Stephane Gontard to create a pair of multi-tech shoes that interact with the wearer to allow them to create sounds and music through their own movements. The music plays through an inbuilt speaker and the music created is synchronised with foot movements. Sound Steps will be demonstrated and performed on the main festival stage at #MTFBerlin.
More to see and do at Music Tech Fest
May 27-30 at Funkhaus Berlin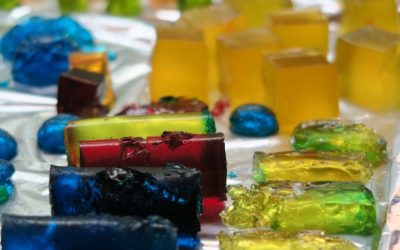 At #MTFBerlin with the help of leading UK educational expert Siobhan Ramsey, Tom Flynn and Daniel Lopez of Sandbox Education, in collaboration with creative education expert Alexandra Antonopoulou, the #MTFSparks built, tested and performed with their new inventions on the main stage at the festival.