Reeps One
Reeps One is an extraordinary vocal talent. More than a beatboxer and a singer, he is a pioneer of experimental vocalism who literally expands the known possibilities of what the human voice is capable of. He's coming to #MTFBerlin to team up with technologists and create new concepts that do not just push at the barriers, but knock them down completely.
Harry Yeff AKA Reeps One's work is the product of a highly intimate and lifelong relationship with the human voice. Since the age of 18 the London-born artist and musician has been experimenting with vocal practices and creative representation of physics and sound.
With over 40 million YouTube views of his incredible musical inventions, Reeps One is ready to push things even further by leading a 2-day laboratory with the finest minds in creative computing and making at #MTFBerlin.
#MTFLabs: Vocal Tech runs Thursday 26th and Friday 27th of May at Funkhaus. There are 12 places. Exceptional coders and developers are invited to experiment with Reeps One and other guest vocal talents to explore the possibilities of sonic and visual aesthetic responses to the myriad sounds that the human voice can create.
Projects developed in the Lab will be performed and showcased on the main festival stage at #MTFBerlin, and Yeff is keen to partner with participants to develop the concepts beyond the laboratory as performance platforms, commercial prototypes, large scale art works or academic research projects. Participants will also receive free tickets to the weekend festival and research symposium on Monday 30th.
The scale of ambition here is large and builds on some incredible prior and current Reeps One projects.
Yeff is the leading subject in the study of expert behaviour by Professor Sophie Scott of UCL's neurological department - the first neurological investigation of its kind to utilise the voice as a medium. He has continued to marry academic study with music and performance, harnessing cymatics to fluently translate the morphology of vibrations in real time, and for the first time, reconstitute the medium as a visual instrument for the deaf.
Last year he conceived the hugely successful Polyphonic Playground, a large-scale playground structure comprising electric paint circuitry and instrumental trigger pads. Yeff's augmentation of this classic, climbable structure renders an unorthodox tool which challenges predetermined patterns of musical composition.
Exhibiting work across multidisciplinary events like Miami Art Basel, and London, Milan and Tokyo Design weeks, Reeps One is a polyglot of audio and visual communication who has redefined the role of phonetics as a means to truly bridge artistic, musical and scientific communities. He is invited to join Harvard University as artist in residence at in October this year.
Apply to participate in #MTFLabs: Vocal Tech.
The video below came out of a collaboration that started at #MTFScandi in May 2015. Ginger Leigh AKA Synthestruct won the Music Tech Fest online Cymatics Hack Challenge (co-judged by Reeps One) and was brought to Sweden from Florida to participate in the festival and hack camp. At #MTFScandi she began to work with Yeff and this video is the first of those results.
More to see and do at Music Tech Fest
May 27-30 at Funkhaus Berlin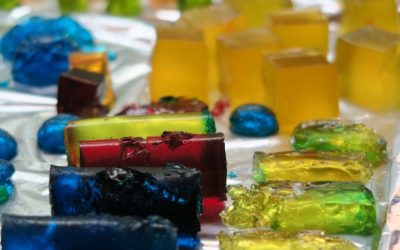 At #MTFBerlin with the help of leading UK educational expert Siobhan Ramsey, Tom Flynn and Daniel Lopez of Sandbox Education, in collaboration with creative education expert Alexandra Antonopoulou, the #MTFSparks built, tested and performed with their new inventions on the main stage at the festival.