The programme for #MTFBerlin is finally here - and there's so much amazing stuff going on you're going to need to take a moment to familiarise yourself with it.
From the #MTFLabs: Blockchain to the #MTFKids hack, the #MTFJam Camp to the #MTFAmplifier industry insider networking, the #MTFLates overnight private club to the #MTFResearch symposium, there's an incredible amount to experience in the giant creative laboratory of #MTFBerlin - and that's not even taking into account the main #MTFStage!
Music Tech Fest and the first followers
My friend Derek did an excellent (and very short) TED talk about six years ago and it's one that's stuck with me. It's definitely worth 3 minutes of your time. Have a look…
It's about the idea of 'first followers'. The lone nut out there dancing by himself is just a lone nut until someone gets up and joins in. It's the first follower that creates a movement.
This is something that's come to mind quite often recently as the team starts to grow more and more rapidly and the momentum builds around the festival.
What we do is not normal. Music Tech Fest is not a conference and it's not a festival of concerts. It's not a trade fair and it's not a tech summit. Nor is it even a hackathon, though we do have one of those… and a very unusual one at that.
Music Tech Fest is the festival of music ideas and a giant creative laboratory. We're out in the field doing something that might look a bit crazy. You're our 'first followers' - and what makes it a movement is when you bring your friends.
This only looks crazy until it's not just us out here on the dancefloor.
We're getting there. We have industry, artists, scientists, researchers and politicians all paying attention. We have a festival that's growing in scale and ambition at an enormous speed. We've made a successful innovation ecosystem by bringing together people who ordinarily would not be in the same room.
You're already part of the inner circle and we'd love for you to spread the word and make that circle bigger. If you know someone who might be interested, please let them know about #MTFBerlin. If something we're announcing on the website strikes you as interesting, please share it on social media.
Tell your colleagues. Bring your friends. That's what makes this possible.
Get your tickets to Music Tech Fest here - and download the programme here.
More to see and do at Music Tech Fest
May 27-30 at Funkhaus Berlin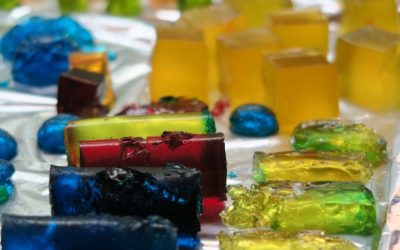 At #MTFBerlin with the help of leading UK educational expert Siobhan Ramsey, Tom Flynn and Daniel Lopez of Sandbox Education, in collaboration with creative education expert Alexandra Antonopoulou, the #MTFSparks built, tested and performed with their new inventions on the main stage at the festival.