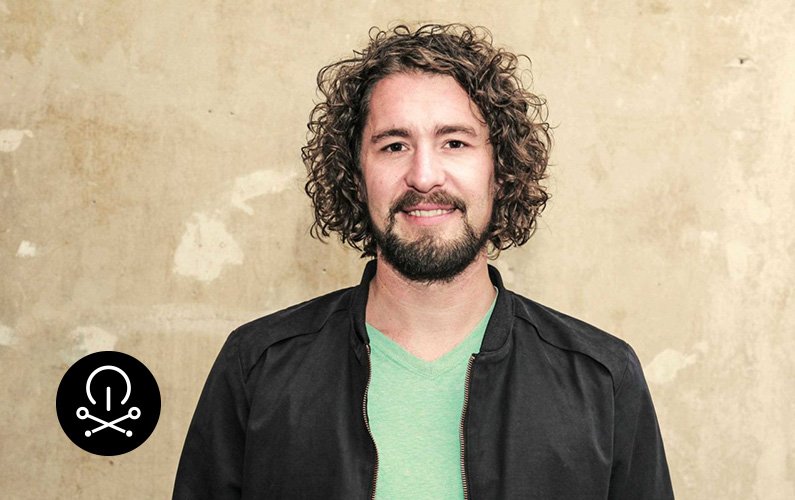 Matthias Strobel is the Founder and President of Music Tech Germany, which represents the common interests of hardware, software and service-providers in the field of music-technology in Germany.
In this episode of the MTF podcast Matthias tells his personal story of success and acclaim in the music tech startup world, as well as the catastrophic failure that followed. He discusses what can be learned from that, and how to survive and thrive as a startup in a world that isn't really ready for what you do. Matthias explains where he thinks the whole sector is heading and, more importantly, what it needs most right now to get wherever it's going.
AI Transcription
SUMMARY KEYWORDS
people, music, tech fest, tech, technology, build, music industry, world, artists, startup, germany, totally, mtf, kinect camera, matthias, big, creative industries, super, berlin, association
SPEAKERS
Andrew Dubber, Matthias Strobel
Andrew Dubber 
Hi, I'm Dubber. I'm the director of Music Tech Fest, and this is the MTF podcast. Now, it's evolved a lot over the years we've introduced labs. The MTF Research Symposium MTF sparks the track athon the Industry Commons Foundation, and a whole lot more but at the heart of MTF is always the MTF community. In fact, something we've always said about Music Tech Fest is that it's not so much a festival with a community. It's more a community with a festival and someone who's not only been an important part of that community, but has also taken that idea of community in music tech, and run with it at both a grand and national scale is Matthias Strobel, founder and president of music tech Germany, which represents the common interests of hardware, software and service providers in the field of music technology from Germany both at home and abroad. Now Matthias his story takes us from German boys choirs to refugee camps through the extreme highs and catastrophic lows of the world of music tech startups and into a bright future of open source technologies enhanced reality and music making tools for people with Parkinson's disease. For instance, I caught up with Matthias over coffee in Berlin not so long ago. In fact, listening back maybe we both had a little more coffee than was absolutely necessary. So do try to keep up sitting at a table in the courtyard of the cafe at the Michelberger hotel. This is Matthias Strobel. Matthias Strobel, thanks so much for joining us for The MTF podcast.
Matthias Strobel 
Yeah, it's a pleasure. Thank you.
Andrew Dubber 
Okay, let's start with what you're doing at the moment, the German music tech network. How'd that come about? What's it for?
Matthias Strobel 
So music tech Germany started in July 2017. During the time when I was working for Music Tech Fest, and I went to Music Tech Fest already with nagual in 2013, and in 2015. And then I joined Music Tech Fest in Berlin in 2016. Was it right? Yeah. So. And I knew a lot of people in music tech worldwide, but I haven't had a community myself and working with Music Tech Fest and seeing all these people being super engaged and learning from each other. And having this this ecosystem mindset is something that that really showed me that there's more to it. And that's something that I always thought, Music Tech Fest has such a big community from of all these people. The thing is that it's not only music tech people, it's a community of innovators that come from all different spaces, which makes it hard to unite them all the time. But I think the Music Tech Fest community, they are like, they're such big lovers of Music Tech Fest. And they have such a strong relationship to Music Tech Fest. And a lot of people I've spoken to told me that Music Tech Fest changed their life. Actually, as I think if Music Tech Fest would have the bandwidth and the people to cater more about the community, that will be super awesome. Because it's it's one thing to do an event every year. And I know it's hard to like keep the keep the thing going over the year. But it would be great to have a kind of again, a system or network or structure where the Music Tech Fest community could connect with each other more often than just once in a year. And that's something that kind of like brought me to launch music tech Germany because I thought okay, I can't do it on a scale like Music Tech Fest, but I can at least do it in Germany. So um, that's one thing that I also tried with Music Tech Fest, we need to build a community of music tech innovators in Germany, and give them an opportunity to connect with each other on a regular basis.
Andrew Dubber 
Right, right, because your focus was always on the sort of the networking aspect of it. And I know, there was something really interesting you said, Now I wonder if you can remember that you said it even at MTF labs.com, which was the experience that you had of being somebody who was at Music Tech Fest, but not organising Music Tech Fest and how that was different for you.
Matthias Strobel 
I mean, Music Tech Fest in Berlin was a hell of a job and there was a hell of work. And with all the other Music Tech Fest Labs, where we went to there was always something I had to do. And that means an MTF Stockholm that's the first time that I actually had time to, to to mingle with all the old friends to meet all these people to to see their inventions to talk with them to get more insight because I also meet these people on the Music Tech Fest. And so for me, it was really something that I enjoyed so much. So being at Music Tech Fest without having a Trump there was the best experience I had ever at Music Tech Fest, obviously, because you have the time to experience all the stuff that happens there. And I could exchange with the people who work there who bring their stuff there. And I couldn't learn more about the technology and the approaches to different things. So for me, that was the most valuable thing was to be able to talk to people and have a good time and a great people. Yeah, and they're all awesome people. I never that's actually another thing. I've never met any solid Music Tech Fest there might be some introverted people that have a hard time talking to you. But then they are just genius and lift out of the spectrum. But then what they do is amazing, but they're also lovely and super great people. And also you have all these outgoing people, but every single one that's there Has something that makes them unique and makes them a talent in their space. So, yeah, that's I don't know how this always happens. But kind of Music Tech Fest only attracts people that that are cool. So and before that I founded a startup called Nago sounds in 2011. And while I was running the startup with my co founders, we travelled the world. And we met a lot of other music tech startups. And what I discovered is that there's a lot of music tech people out there that have heard from each other, but don't know each other. So it's kind of a shame that so many people are working on things, illusions, and don't learn from the failures of the others, or see the synergies that they would have with each other. And so in order to make collaborations easier, I wanted to actually start a music tech Association in Berlin. But Berlin is kind of like, the centre of Berlin was not really open to what I wanted to do, because they said they didn't see the purpose for it, which is a general problem, not only in Germany, I guess, that technology and digitization is always looked at, from the wrong side when you talk about creative industries and creative creativity. But I got a contact to someone from the, to the from the Ministry of economics. And I went to them and told them, hey, I want to set up this music tech Association, because the creative industries and the digital economy that can't be looked at separately in the future or not, not at all, because the digital space already happens in the creative industry. So I told them that I'm planning to do this association. And if I get their support for that, so and they were super open for it, and they said, yeah, that's definitely something that we need. So I decided to start the music tech Germany, which is a federal Association for music technology in Germany, which is the first one worldwide, which doesn't make it easy to, to set it up and to get the word out. But all the other music tech networks that I'm connected with in in Europe and all around the world, they were super happy about doing that, and said, Hey, we need to do this in our country as well, in order to have like, different dots that we can connect with each other worldwide. So what we're doing right now is we have like this association, where we it's built on four pillars, the first pillar is like that we connect all the music, tech innovators and music tech organisations in Germany with each other. It's not only startups and companies, it's also research institutions, artists and individual people who work in the space of music tech. The second pillar is that we are at the point of contact for the traditional music industry, which comes to us and asked about future trends and technology that they can apply to their artists are used for like them. Yeah, getting the artists to grow. And the third one is that we are lobbying with the with the German government, because what I discovered when I run Nagual Sounds is that we applied for art funding, and it was mostly too technical. And when we applied for tech funding, it was two artists. So we were always in this gap. And in order to change that, we talk a lot to politicians and tell them to set up new public funding structures in order to help music technology to evolve and help startups to to build a product and get it done. Because like for VCs and investors, it's always a risky business to invest in early stage startups. And public funding is really badly needed in order to help these people to survive. And the fourth one is that we open up, like we opened the doors for other music tech markets in Europe and all around the world, since we connected to all these other music, tech networks and help the people from Germany who work in music tech, to find collaborators.
Andrew Dubber 
Well, there's a whole lot to unpack in there. So if we start with one of the things you said right up front, which was that people in the government, were looking at music tech from the wrong side, what do you mean by looking at this from the wrong side,
Matthias Strobel 
for them, like creativity is for them, something that comes from the inside of an artist, and technology is something that takes creativity away from from artistry. So for them, it's always has always been seen as something bad, that destroys creativity. But when you talk to artists that work with technology, which every artist does, they will always tell you know, technology is something that we need. And technology is something that helps us to like helps our music to evolve and to to to grow. So and and to make them understand that technology is not something bad was the biggest pain point at the beginning. Well,
Andrew Dubber 
because the violin is a piece of technology. A microphone
Matthias Strobel 
is one a guitar as long as everything is a technology. Yeah, for sure.
Andrew Dubber 
Whether the start feeling sort of go back, how did you get into first music and second technology? What was your What was your sort of origin story?
Matthias Strobel 
So my first point of contact with music was when I was five, my mother made me to learn piano. And I didn't want her to do that back in the days because as a five year old child, you want to do other things. But she thought that's something that takes me off the streets and it's good to have like a music education kind of like learns me how to be disciplined and all that stuff. It didn't quite work out. But after like when I was seven, she sent me to a Boys Choir called Regensburger Domspatzen which is like, back at that days, it was like one of the most famous boys choirs in the world. And it was led by the Catholic Church, and it was all fucked up. And so but I learned a lot about discipline and all that stuff there. And I had like a lot of music theory and all these classes that other people would only do when they study, but I had it already back in the days. And so when I was in seventh grade, I dropped out of, of this Boys Choir and went back home. From that day on, I never touched a piano and I never sang. Because this whole experience that I had there, destroyed all that. But my love for music always kept there, I can't be there. So um, so I continued listening to music started DJing a lot of digging, have a lot of friends who do music, exchange a lot of music with people. And I started a something totally different than apprenticeship as a term TV station. And then I studied business communication. And I wrote my bachelor thesis about the opportunities for independent artists in the digital age on the example of common base. And this was the first kind of like, point where I got into, like, this whole technology space where I discovered, okay, there's so much potential through technology for artists to be more creative, to have an economic income and to, to grow and to get the word out. So technology is not something bad. And yeah, and then I went to India for half a year came back wanted to do something totally different. And on a, on a coincidence, my, my girlfriend came and said, Hey, I have this friends who are all artists who, like classical composer and a music techno music producer. And they created this, this kind of thing where you have a Kinect camera, and you can create music through dance moves, and they think it would be great if you could open up to other people as well. So, but they don't have any business experience, if I could help them. And this is how Nagual Sounds started and
Andrew Dubber 
tell me about negotiations. What was the what was the journey? Obviously, there was some major success that had awards for you know, this startup at medium and, you know, all these sorts of things. What was the what was the trajectory? Because I'm not even sure when our goal is today, it's bankrupt. Right? Okay. Which is probably why it's been quiet. So talk me through the journey.
Matthias Strobel 
So in 2011, I joined these guys. And when I first entered the room where the Kinect camera was set up, there was like a dancer and she dance and music was created. But I couldn't make sense of how the music was created and what was done. But I was so amazed that it was actually possible to just create music out of out of the air. So I was like, okay, fuck, this is such an amazing out of this world shit, I definitely want to be part of that. So I started writing business plans with them, we started to develop a kind of a product strategy. And we weren't sure where we're going with that. But we thought, okay, when we do something with the Kinect, then we do something that takes place on the Xbox, because the Kinect was connected to the Xbox back in the days. But the whole underlying technology was that we and we have a patent on that, or that we had a patent on that is that we could translate any kind of data stream into tonal musical structures in real time. So the data that was generated by the Kinect camera could be translated into musical structures throughout technology. So what happened was that we could assign different instruments to your arms and legs, and you could play the instruments through your movements. So it was all about speed and precision of your limbs. So the upper notes would be when you are up with your hands, and the lower notes will be when you're down with your hands and you move them. And so we started to apply for for the Kinect to develop for the for the Xbox. And we finally managed that. And at that point, we were super happy about it until we discovered that with the development for for Xbox comes a certain come certain regulations and one regulation was that you have to have a competition in a battle mode, which means you have to collect points, which then eventually ends up in being like a second just stands out and central game where you just have to follow choreographies and not be creative at all. And that was totally not in our mindset. Right. So but on a coincidence, we met a guy who, who worked at a hospital, and he said, Hey, I'm working with stroke patients and I want to do evolution with your stuff. And because to give stroke patients in their Rehab Time and auditive feedback on the exercises might increase their motivation to do the exercises. So we started doing this with him, but then he got kicked out of the hospital. So we kind of like miss that chance. And in the meantime, because I might drop his business communications, I applied for a lot of pitchers. I did quite okay job when it comes to marketing. So we were in all these TV shows, and we got like invited to lots of different conferences, and we won all the pitches and awards and all that stuff. But all this fame kept like the development from being being done and a former product being finished. And we kind of managed to get funding from an investor but we burned all the money during this like journey on going to festivals and all that stuff. And so at the end we were there without any money and with a lot of fame and with no product, but I decided to work for an Two years on social welfare, just to get this thing off the ground. But in 2015, I discovered that it just doesn't regard when you start a startup with like, other co founders that everybody has his own vision on a thing. And there's like certain people missing in the team, then it's hard to get the thing done. And sad because the technology that we developed, could be used today in all different kinds of spaces. It's kind of like procedural audios and games and all that stuff would make total sense. So my idea was to licence it and give it to people who actually know how to build products. But yeah, we never did that. And so I ended up leaving the company in 2015, doing something totally different. And my co founders, like the two that were left, found the guy, they kind of pivoted and decided, Okay, if we can take any kind of data stream, we use the guiro sense and accelerate the sensor in smartphone and use that in order to create music with it. So we ended up creating an app for the German Parkinson Association. And that app is still out there to help Parkinson patients with a tremor to concentrate on making music with their hands. And apparently, the tremor got less when they do that. But this evolution also was never finished. Because as I said, a couple of weeks ago, we had to file bankruptcy because there was no money left, and everybody was exhausted, or the two people who were left were totally exhausted and decided to rather shut down the company. Right?
Andrew Dubber 
Right. So what would you say is the Nagual lesson,
Matthias Strobel 
or the lesson is to choose your right team. And everybody should stick to the skills that they have. And be open to opinions of other people, and do only the stuff that you are capable of doing. And don't do stuff that you're not capable of doing. And the second one is that don't stick to a product strategy at the beginning without talking to the people who are building the product to first talk to the people and ask them if they actually want that. And if they wanted how you have to create it. That's basically the biggest lesson that I had.
Andrew Dubber 
Sounds like you're taking some hard lessons to the startups that you're working with, with the music tech network.
Matthias Strobel 
Yeah, that's what we're trying, we're trying to like, I'm trying to talk to all these people and explain them, hey, there's like, I mean, you can have a vision and you can have like a dream of out of your own passion. And it's super important to have that. But you always need to like talk to the people who building stuff too. And also, like, stay open minded to other potential and use cases that you would have not thought of, and always like, be be aware of, and what makes sense and what doesn't make sense and don't run down every rabbit hole that comes along, you really need to like, consider if it makes sense to you in the in the at the certain point of development that you're right now or if you're not. So um, yeah, it's always like this, listen to people and collaborate with people who have more experience than you.
Andrew Dubber 
Right, it sounds like something I hear a lot in music tech startups. One is I've got this great idea for how people can make music, no idea whether people will want to buy it or not. But but this is the great idea, I'm gonna make it because it's a and the sort of the sustainability angle of that. But also, there's this plus we think you can help people. And here is this kind of, you know, medical application for it, and so on, there seems to be this real drive. And so many music tech companies, first of all, have like, this is great new way to make music. And second of all, and here's how it can help people. But the the kind of the starting a business side of it seems to be like that the problem point, there isn't ever a good idea to start a music tech company.
Matthias Strobel 
It depends. I mean, if you like this, there's these two kind of people, there's two people like there's one kind of people that are trying to solve a problem that's out there. And they think they have the solution for that. And then there's the people who build something out of a passion. And what people told us when we were meet them, like one of the jury guys told us that we have built a solution. And we're looking for the problem. And and this is something that happens often for people who build something out of passion. And I think if you have the bandwidth and the financial background and the time and the mindset to survive for a long time, then it makes total sense to build something out of a passion, because to do what you like, if you don't have that I would rather not do it. And if you build a solution for something, then that's what I said before is like, talk to the people who are building the solution to and build it with them together. Which is a big problem. Because if you build something for the music industry, then you have to talk with the music industry about the solution that you're building. And the music industry usually only listens, once you're successful. If you build something for artists, you can start with an artist from the beginning on because artists are always curious about new stuff that love to build stuff, and they're not capable of building it themselves. So building for the music industry is something I would never recommend to anyone building for artists and creativity. Absolutely.
Andrew Dubber 
Right. Yeah. I've heard before people say, if you want to make a small fortune in the music industry start with a large one.
Matthias Strobel 
Yeah, that's actually correct.
Andrew Dubber 
Right. But then the sort of the helping people thing kind of took over because you went very, very heavily into working with refugees. Do tell me a little bit about that.
Matthias Strobel 
Yeah, that was in 2015. When I had to break from from nagual I decided to do something totally different. And we had this refugee situation and Belinda was totally messed up. Because of everybody knows that, that the German government kind of like, open up the doors without having a plan. And so the kind of like the society headed to take care of stuff. And so I decided, since I used to live in an area that wasn't actually there were there weren't a lot of refugees back in the days, but we wanted to build a help refugee initiative to, to collect stuff and to go to camps and help these people. But it ended up that our area ended up to open to have also two camps to be opened up. But they didn't have anyone to lead it. And since I was like leading this as this, this refugee help Association, they asked me if I want to lead this camp. And I said, I actually don't know if I want to do that. Because it's such a big responsibility to take care of 160 people and from all different backgrounds, different religions, different, everything, totally, totally weird. But then at the end, they couldn't find anyone on the week that decision had to be made in like in four days. So I created with for half a year, and I did it for half a year. And it was probably the biggest management challenge in my whole life, I learned so much about myself and I learned also so much about treatment of other people. Because it was such an like, weird experience. Because I mean, having no no no experience working with people and having knowledge about loss and stuff that you can, could could place into action and stuff like that. So I had to deal with everything off the ground. And with like 160 people coming into a sports hall with nothing on without any, all they had was like a plastic bag of stuff. And they now had to find their place in our democratic system. And we had a lot of families coming in. So the biggest mistake that I did at the beginning was that I left him alone for the first two weeks. And because I thought they all have families, and they came all the way from Syria and Iraq and everywhere, to our sports. Also, they have a wife to such a long way so they know how to survive. So I just left them the way they are until a guy came. And it was a big mess. There was like fights everywhere going on. needs and this that so I have no idea about all the religious fights in between. and but one of the smart guys and it professor from Syria from the Masters came to me and said, look like we are from like eight different countries. But what we all have in common is that we never had anything else and dictatorship. So you're trying to teach us democracy without actually teaching it us. And you're just like, expecting us to be able to live democracy, we need rules, we need punishment, we are we are used to that. So in my mind said, I need to, I needed to change my mindset and to set up rules to punish people to send people out to like, be an asshole and which I usually don't. But that was the only way it worked. And people accepted that. But over the time, I could implement like more and more democratic features. So at the end, everybody was happy, I guess. And everybody understood how we live in Germany. So there was quite an experience. There was lots of other things, everything that you can imagine that happens in a country on a society habit on a small scale there, everything from everything
Andrew Dubber 
has the kind of the the overall situation on that front improved.
Matthias Strobel 
Yeah, we definitely have like no people in I mean, they're still people. There's nobody living in camps anymore. People are kind of like living in housing situations with German people. They're kind of like all integrated. The ones that, like the sad story also was that when I was running the camp, there was really like well educated people that had to live in a sports hall like animals, and quite a few of them that rather flew back to Iraq and lived in like in a war zone and being treated like an animal. So that was the sad story. And the people who really couldn't go back and didn't have a future there, they stayed here, and most of them put a lot of effort and like being integrated learn the language, and a lot of them have jobs now. So it all got really well. And the whole crime rate thing and everything that everybody was talking about never happened. Because the last thing that they that these people wanted is like to be kicked out again. So huh.
Andrew Dubber 
Did you take anything from your music tech world into that space?
Matthias Strobel 
I'm not really I mean the fool. That's a tough question that they don't like the one thing that I really like in a music tech world. And that's also something that I'm that differentiates music technical from the music industry. Well, that the music industry has learned to live in ecosystems and the music, tech lives and ecosystems. And so this whole mindset of like working together and doing stuff together is something that took into this work, maybe that's something and like talk to people and say look, you can do that. And you can do that if you help each other everybody could benefit from it. So this is probably the one thing that I could bring into that space as well. Other way
Andrew Dubber 
around, what have you taken from the refugees situation and to now music tech.
Matthias Strobel 
I learned that you can from from having nothing. You can build something that's quite this to Stuttgart in India, but then there's also like, these people that came of nothing. They suddenly managed to have like everything, not everything, but then They do, there's always a solution to a problem if you have one. And it doesn't matter how big the problem is, if you look for the solution, you can actually solve that. And it doesn't matter. When I talk to music tech startups, I always tell them, Look, even if you're like, totally bootstrapped now, and you think about giving up, if you can't stand it anymore, it's, it's bad for your mental health, and you'd rather give up and that's really dangerous. But if you're not that far down, down down the road, then just like, try to, like make a list of things that are bad and that are good. And see, which are the good things and how you can combine them to make something good out of that. So and this is something that I learned from the camp that, so many people that had actually absolutely nothing, and they're kind of like, survived, or their mental health survived only because they focused on Okay, it's gonna get better because I have that. And I could do that. And so the kind of like the hope and the vision that they that they kept, is something that I try to put into the minds of people I'm talking to
Andrew Dubber 
that word jugaad comes up a lot in the context of Music Tech Fest. And I know that something that you'd sort of experience because you worked with Music Tech Fest in 2016 into 2017. And it's something that, you know, I sort of brought in from from my work in India as well. Just tell us a little bit about what you got is and then kind of how it applies in the Music Tech Fest context, add to
Matthias Strobel 
Jugaad is basically and taking what is there and building. Like, in India, it's mostly fixing stuff out of like, the stuff that's they're not buying any new stuff, but bill fixing things that are broken, but in the terms of music, tech, or what, what kind of like, basically the fundamentals of a hackathon at Music Tech Fest where you have all these different elements. And then there's no really rule what you do with it, but you have them so build something and innovate something out of that. And jugaad is basically that it's basically taking what's there and innovate out of the stuff that that exists,
Andrew Dubber 
right? The way we've always kind of thought about it as you may not have all the resources that you need, but you just got to make it work, whatever it takes. Yeah,
Matthias Strobel 
correct. That's exactly what it is. Yeah. Fantastic. Okay, so what's next? So the music tech Germany association is something that we want to want to make grow and want to make bigger. And the next thing that, like, I also started a company called wicked work where we do kind of like consultancy and curation for creative technologies that goes beyond music technology, because we said that music and so the whole Creative Industries unlock the whole lines of blurring. So you have like film and video and games and music and everything blurs with each other. And but all the the organisations and companies, they work in their own bubble. So what we're trying to do is we're trying to wicked work, we're trying to connect the different points in the creative industries with each other. And also with like the innovators from the digital economy, to make them collaborate with each other and build products and services that have a common fundament but can work in different industries. This is what we do with wicked work. And I am working on an online database for music technology, which is called the music tech directory. It's a mixture of like crunchbase, Resident Advisor and Angel list if you want to put it that way. So it's kind of like an online database of everything that is around the world with music technologies, and music tech associations and organisations, companies, research institutions. So everyone who works in music tech can sign up can have a profile day and can be found by other people. Because we think that music tech is a global thing. There's no national borders for music, tech innovation. And if you're somewhere in the channel in Brazil, and you're looking for something that might be in France, you probably will never meet this person, and you don't have any access to a network that could like put you in touch with this person. So what we are building now this, this global database of music tech, hopefully soon, do you
Andrew Dubber 
think that collaboration thing is ever really going to take off with music tickets? I know people are really, really super keen on their NDA, they're really keen on patents, copyrights, essentially, to keep other people away, keep people from their ideas, do you think that this have the advantage of collaboration is starting to take hold?
Matthias Strobel 
I mean, you can see you've have like all the big companies and big corporates that now open up their their their business models and their back ends in order to make it open source and in music tech is something that is essential, because you can't build a product or a service just by yourself, you will never have the whole knowledge and expertise in one field. And you need to find collaborators that bring in the expertise in order to get something done. And with technology being like evolving so fast, there will be always new skills that you need that you need. And if you don't have them, you need to get them from somewhere else. So this is why the only the only path to success can be a collaborative model in the future. Otherwise, it's not gonna work. And there's people out there that now build open source communities around music tech. And so they're trying to help people to innovate with the stuff that they are doing. And also open up new communities for people that haven't been in that space, but are interested in helping us to start to do it. And with the music tech meetup that I'm doing in Berlin all the time. I discovered it all the time because people from marketing agencies, music industry developers, they can they can be a person that is like a manager of a big corporate sitting on a table. To someone who has no hasn't even finished school, but at the same time, they can talk with each other because music technology is something that they're both interested in. And that's what they're working on.
Andrew Dubber 
So what are the technologies that you're kind of excited about are seeing a real interest in like, ai 5g blockchain? Where's it happening with it kicking off,
Matthias Strobel 
I think all of these technologies have a right to exist, and all of them is going to have an impact. And I'm most excited about augmented reality, I strongly believe that the next revolution after the smartphone revolution that we had in the 90s is going to be an AR revolution, it's going to be totally normal in 10 to 15 years for us to live in a world with an extended reality. And to see all these different product services and approaches to make this world happen. That's the thing that excites me the most. And there's, of course, other technologies that are super interesting, like AI is gonna have a big impact on all sorts of spaces in society, but also music and technology, blockchain, hopefully, going to have a solution to lead the way to a more transparent and trustworthy music ecosystem, which strongly relies on the openness of the music industry, which is probably going to take a while. But there will also things happening that we don't know yet. And so and i don't believe really in VR, I think it has a use case in industry, industry 4.0, or in other industries. But for music, the only use case that I see for VR is for people who are disabled, or can't attend the concert, to have this concert experience. But in any other space, I don't see VR, taking off in music,
Andrew Dubber 
okay, and the sort of the the ones to watch and the German music tech ecosystem who's really particularly interested in interesting for you at the moment,
Matthias Strobel 
that's hard to pick one of our members. But there are several ones. I mean, there are there are ones that are already super successful sound piano with their haptic metronome. I'm a big fan of more devices, which I'm like doing an open source approach with like, a totally new idea of like building guitar pedals and ultimately, mood tweaks for like electronic music producers. And what I, what I think what has a big future is like what Yannis from data machines did and what he's doing now he's building this open source, music tech community on the basis of data machines, and with the background that he has, and the knowledge and the success that he had with that machines, and with the people that are surrounded, he surrounds himself. I think that could be something that could have a great impact on music technology in general, like, not only in Germany, but worldwide, because he's just gonna open up a toolbox for people to access.
Andrew Dubber 
It sounds like the the real action is in things for people to make music with, rather than distribution or promotion, or, you know, streaming services or, you know, even experiential things like most of what you've mentioned, have been about tools for musicians really
Matthias Strobel 
great, because as I said, doing stuff for the music industry is useless. As long as Yeah, the music industry is so reluctant to innovation. And one startup that I'm a big fan of is Marvel AR So Tom who like this is actually a story that needs to be told more often because he won the hackathon itself by two years ago. And what what really bothers me with hackathons is that at the end of the hackathon, all these great teams are disappearing, the thing that they developed lamps in the trash can, and everybody forgets about that. But what he did he stick to his partner, and he kept developing the product that he's working on. And what he's doing is mobile AR is he built a technology where musicians and artists can use the tools that they use in any way in order to to create augmented reality worlds. So in the future, if you enter a venue, the whole menus can turn into an AR world that you as a musician can manipulate with like the synthesiser to control us all the stuff that you're working on. So it's basically makes graphics and objects in the AR world accessible for artists these days when you have like this tours of YouTube, it costs millions of dollars, hire an agency to set this thing up. He kind of like puts that down to a level where every detail and every artist out there is capable of building their own AR world. It might be a bit forward thinking but I'm pretty sure that this going to kick off. Fantastic. Matthias thanks so much for your time.
Andrew Dubber 
Thanks a lot. Matthias Strobelpresident and founder of music tech Germany, and that's the MTF podcast. We're going to be catching up with Matthias and the German music tech community. When we curate and present an innovation stage at Musikmesse Frankfurt in April next year, you're going to be hearing a lot more about that event in the coming months. Musikmesse is the largest music trade show in Europe and MTF is going to bring and showcase the cutting edge innovation. And in the meantime, don't forget to hit the subscribe button share, like rate review, and we'll talk soon. Have a great week. Cheers.