<style><!-- [et_pb_line_break_holder] -->/*-----------------------------------------------*/<!-- [et_pb_line_break_holder] -->/*-------CSS Grid Blog Layout by Divi Soup-------*/<!-- [et_pb_line_break_holder] -->/*-----------------------------------------------*/<!-- [et_pb_line_break_holder] --><!-- [et_pb_line_break_holder] --><!-- [et_pb_line_break_holder] -->/*Blog layout settings, adjust these values only*/<!-- [et_pb_line_break_holder] --><!-- [et_pb_line_break_holder] -->:root {<!-- [et_pb_line_break_holder] --> --ds-white: #ffffff; /*The background colour for the post content and text colour for the second and third post content*/<!-- [et_pb_line_break_holder] --> --ds-grid-2-item: 250px; /*Minimum column width for second grid, decrease this value for more columns*/<!-- [et_pb_line_break_holder] --> --ds-grid-gap: 30px; /*The gap between posts*/<!-- [et_pb_line_break_holder] --> --ds-title-background: rgba(0, 0, 0, .5); /*The background colour of the titles on the second and third posts*/<!-- [et_pb_line_break_holder] -->}<!-- [et_pb_line_break_holder] --><!-- [et_pb_line_break_holder] --><!-- [et_pb_line_break_holder] -->/******************************************************/<!-- [et_pb_line_break_holder] -->/*You should not need to edit anything below this line*/<!-- [et_pb_line_break_holder] -->/******************************************************/<!-- [et_pb_line_break_holder] --><!-- [et_pb_line_break_holder] --><!-- [et_pb_line_break_holder] -->/*Set posts to flex and remove post margin*/<!-- [et_pb_line_break_holder] --><!-- [et_pb_line_break_holder] -->.ds-grid-blog .et_pb_post {<!-- [et_pb_line_break_holder] --> display: -webkit-box;<!-- [et_pb_line_break_holder] --> display: -ms-flexbox;<!-- [et_pb_line_break_holder] --> display: flex;<!-- [et_pb_line_break_holder] --> margin-bottom: 0;<!-- [et_pb_line_break_holder] -->}<!-- [et_pb_line_break_holder] --><!-- [et_pb_line_break_holder] --><!-- [et_pb_line_break_holder] -->/*Set flex direction for second grid*/<!-- [et_pb_line_break_holder] --><!-- [et_pb_line_break_holder] -->.ds-grid-blog-2 .et_pb_post {<!-- [et_pb_line_break_holder] --> -webkit-box-orient: vertical;<!-- [et_pb_line_break_holder] --> -webkit-box-direction: normal;<!-- [et_pb_line_break_holder] --> -ms-flex-direction: column;<!-- [et_pb_line_break_holder] --> flex-direction: column;<!-- [et_pb_line_break_holder] -->}<!-- [et_pb_line_break_holder] --><!-- [et_pb_line_break_holder] --><!-- [et_pb_line_break_holder] -->/*Set post content to flex*/<!-- [et_pb_line_break_holder] --><!-- [et_pb_line_break_holder] -->.ds-grid-blog-content {<!-- [et_pb_line_break_holder] --> display: -webkit-box;<!-- [et_pb_line_break_holder] --> display: -ms-flexbox;<!-- [et_pb_line_break_holder] --> display: flex;<!-- [et_pb_line_break_holder] --> -webkit-box-orient: vertical;<!-- [et_pb_line_break_holder] --> -webkit-box-direction: normal;<!-- [et_pb_line_break_holder] --> -ms-flex-direction: column;<!-- [et_pb_line_break_holder] --> flex-direction: column;<!-- [et_pb_line_break_holder] --> background: var(--ds-white);<!-- [et_pb_line_break_holder] -->}<!-- [et_pb_line_break_holder] --><!-- [et_pb_line_break_holder] --><!-- [et_pb_line_break_holder] -->/*Remove image margin and resize for responsiveness*/<!-- [et_pb_line_break_holder] --><!-- [et_pb_line_break_holder] -->.ds-grid-blog .entry-featured-image-url {<!-- [et_pb_line_break_holder] --> margin-bottom: 0;<!-- [et_pb_line_break_holder] --> height: 100%;<!-- [et_pb_line_break_holder] --> width: auto;<!-- [et_pb_line_break_holder] -->}<!-- [et_pb_line_break_holder] --><!-- [et_pb_line_break_holder] -->.ds-grid-blog .et_pb_post a img {<!-- [et_pb_line_break_holder] --> height: 100%;<!-- [et_pb_line_break_holder] --> -o-object-fit: cover;<!-- [et_pb_line_break_holder] --> object-fit: cover;<!-- [et_pb_line_break_holder] -->}<!-- [et_pb_line_break_holder] --><!-- [et_pb_line_break_holder] --><!-- [et_pb_line_break_holder] -->/*Reset the read more link display*/<!-- [et_pb_line_break_holder] --><!-- [et_pb_line_break_holder] -->.ds-grid-blog a.more-link {<!-- [et_pb_line_break_holder] --> display: initial;<!-- [et_pb_line_break_holder] -->}<!-- [et_pb_line_break_holder] --><!-- [et_pb_line_break_holder] --><!-- [et_pb_line_break_holder] -->/*Add margin to excerpt*/<!-- [et_pb_line_break_holder] --><!-- [et_pb_line_break_holder] -->.ds-grid-blog .post-content p {<!-- [et_pb_line_break_holder] --> margin-bottom: 20px;<!-- [et_pb_line_break_holder] -->}<!-- [et_pb_line_break_holder] --><!-- [et_pb_line_break_holder] --><!-- [et_pb_line_break_holder] -->/*Pagination placement*/<!-- [et_pb_line_break_holder] --><!-- [et_pb_line_break_holder] -->.ds-grid-blog .pagination {<!-- [et_pb_line_break_holder] --> grid-column: 1/-1;<!-- [et_pb_line_break_holder] -->}<!-- [et_pb_line_break_holder] --><!-- [et_pb_line_break_holder] --><!-- [et_pb_line_break_holder] -->/*Set the grid for the first 3 posts*/<!-- [et_pb_line_break_holder] --><!-- [et_pb_line_break_holder] -->.ds-grid-blog-1 .et_pb_ajax_pagination_container {<!-- [et_pb_line_break_holder] --> display: grid;<!-- [et_pb_line_break_holder] --> grid-template-columns: repeat(2, 1fr);<!-- [et_pb_line_break_holder] --> grid-gap: var(--ds-grid-gap);<!-- [et_pb_line_break_holder] -->}<!-- [et_pb_line_break_holder] --><!-- [et_pb_line_break_holder] --><!-- [et_pb_line_break_holder] -->/*Set the grid for the remaining posts*/<!-- [et_pb_line_break_holder] --><!-- [et_pb_line_break_holder] -->.ds-grid-blog-2 .et_pb_ajax_pagination_container {<!-- [et_pb_line_break_holder] --> display: grid;<!-- [et_pb_line_break_holder] --> grid-template-columns: repeat(auto-fill, minmax(var(--ds-grid-2-item), 1fr));<!-- [et_pb_line_break_holder] --> grid-gap: var(--ds-grid-gap);<!-- [et_pb_line_break_holder] -->}<!-- [et_pb_line_break_holder] --><!-- [et_pb_line_break_holder] --><!-- [et_pb_line_break_holder] -->/*First grid first post placement*/<!-- [et_pb_line_break_holder] --><!-- [et_pb_line_break_holder] -->.ds-grid-blog-1 .et_pb_post:first-child {<!-- [et_pb_line_break_holder] --> grid-column: 1 / -1;<!-- [et_pb_line_break_holder] -->}<!-- [et_pb_line_break_holder] --><!-- [et_pb_line_break_holder] --><!-- [et_pb_line_break_holder] -->/*First grid second post placement*/<!-- [et_pb_line_break_holder] --><!-- [et_pb_line_break_holder] -->.ds-grid-blog-1 .et_pb_post:nth-child(2) {<!-- [et_pb_line_break_holder] --> grid-column: 1 / 2;<!-- [et_pb_line_break_holder] -->}<!-- [et_pb_line_break_holder] --><!-- [et_pb_line_break_holder] --><!-- [et_pb_line_break_holder] -->/*First grid third post placement*/<!-- [et_pb_line_break_holder] --><!-- [et_pb_line_break_holder] -->.ds-grid-blog-1 .et_pb_post:nth-child(3) {<!-- [et_pb_line_break_holder] --> grid-column: 2 / 3;<!-- [et_pb_line_break_holder] -->}<!-- [et_pb_line_break_holder] --><!-- [et_pb_line_break_holder] --><!-- [et_pb_line_break_holder] -->/*First post content*/<!-- [et_pb_line_break_holder] --><!-- [et_pb_line_break_holder] -->.ds-grid-blog-1 .et_pb_post:first-child .ds-grid-blog-content {<!-- [et_pb_line_break_holder] --> width: 60%;<!-- [et_pb_line_break_holder] --> padding: 30px;<!-- [et_pb_line_break_holder] --> display: -webkit-box;<!-- [et_pb_line_break_holder] --> display: -ms-flexbox;<!-- [et_pb_line_break_holder] --> -webkit-box-pack: justify;<!-- [et_pb_line_break_holder] --> -ms-flex-pack: justify;<!-- [et_pb_line_break_holder] --> justify-content: space-between;<!-- [et_pb_line_break_holder] -->}<!-- [et_pb_line_break_holder] --><!-- [et_pb_line_break_holder] --><!-- [et_pb_line_break_holder] -->/*Position and colour for second & third posts*/<!-- [et_pb_line_break_holder] --><!-- [et_pb_line_break_holder] -->.ds-grid-blog-1 .et_pb_post:nth-child(n+2) .ds-grid-blog-content {<!-- [et_pb_line_break_holder] --> background: var(--ds-title-background);<!-- [et_pb_line_break_holder] --> position: absolute;<!-- [et_pb_line_break_holder] --> left: 0;<!-- [et_pb_line_break_holder] --> right: 0;<!-- [et_pb_line_break_holder] --> bottom: 0;<!-- [et_pb_line_break_holder] --> -webkit-box-align: center;<!-- [et_pb_line_break_holder] --> -ms-flex-align: center;<!-- [et_pb_line_break_holder] --> align-items: center;<!-- [et_pb_line_break_holder] --> padding: 10px;<!-- [et_pb_line_break_holder] --> text-align: center;<!-- [et_pb_line_break_holder] -->}<!-- [et_pb_line_break_holder] --><!-- [et_pb_line_break_holder] --><!-- [et_pb_line_break_holder] -->/*Text colour for second & third posts*/<!-- [et_pb_line_break_holder] --><!-- [et_pb_line_break_holder] -->.ds-grid-blog-1 .et_pb_post:nth-child(n+2) .entry-title,<!-- [et_pb_line_break_holder] -->.ds-grid-blog-1 .et_pb_post:nth-child(n+2) .post-meta,<!-- [et_pb_line_break_holder] -->.ds-grid-blog-1 .et_pb_post:nth-child(n+2) .post-meta a {<!-- [et_pb_line_break_holder] --> color: var(--ds-white) !important;<!-- [et_pb_line_break_holder] -->}<!-- [et_pb_line_break_holder] --><!-- [et_pb_line_break_holder] --><!-- [et_pb_line_break_holder] -->/*Font size for second & third posts*/<!-- [et_pb_line_break_holder] --><!-- [et_pb_line_break_holder] -->.ds-grid-blog-1 .et_pb_post:nth-child(n+2) .entry-title {<!-- [et_pb_line_break_holder] --> font-size: 150% !important;<!-- [et_pb_line_break_holder] -->}<!-- [et_pb_line_break_holder] --><!-- [et_pb_line_break_holder] --><!-- [et_pb_line_break_holder] -->/*Hide excerpt for second & third posts and second grid posts*/<!-- [et_pb_line_break_holder] --><!-- [et_pb_line_break_holder] -->.ds-grid-blog-1 .et_pb_post:nth-child(n+2) .post-content,<!-- [et_pb_line_break_holder] -->.ds-grid-blog-2 .et_pb_post .post-content p {<!-- [et_pb_line_break_holder] --> display: none;<!-- [et_pb_line_break_holder] -->}<!-- [et_pb_line_break_holder] --><!-- [et_pb_line_break_holder] --><!-- [et_pb_line_break_holder] -->/*Remaining posts display*/<!-- [et_pb_line_break_holder] --><!-- [et_pb_line_break_holder] -->.ds-grid-blog-2 .et_pb_post .ds-grid-blog-content {<!-- [et_pb_line_break_holder] --> padding: 30px;<!-- [et_pb_line_break_holder] --> display: -webkit-box;<!-- [et_pb_line_break_holder] --> display: -ms-flexbox;<!-- [et_pb_line_break_holder] --> display: flex;<!-- [et_pb_line_break_holder] --> -webkit-box-pack: justify;<!-- [et_pb_line_break_holder] --> -ms-flex-pack: justify;<!-- [et_pb_line_break_holder] --> justify-content: space-between;<!-- [et_pb_line_break_holder] --> height: 100%;<!-- [et_pb_line_break_holder] -->}<!-- [et_pb_line_break_holder] --><!-- [et_pb_line_break_holder] --><!-- [et_pb_line_break_holder] -->/*Set margin for remaining posts*/<!-- [et_pb_line_break_holder] --><!-- [et_pb_line_break_holder] -->.ds-grid-blog-2 .et_pb_post .entry-title {<!-- [et_pb_line_break_holder] --> margin-bottom: 30px;<!-- [et_pb_line_break_holder] -->}<!-- [et_pb_line_break_holder] --><!-- [et_pb_line_break_holder] --><!-- [et_pb_line_break_holder] -->/*Keep read more link at bottom*/<!-- [et_pb_line_break_holder] --><!-- [et_pb_line_break_holder] -->.ds-grid-blog-2 .et_pb_post .post-content {<!-- [et_pb_line_break_holder] --> margin-top: auto;<!-- [et_pb_line_break_holder] -->}<!-- [et_pb_line_break_holder] --><!-- [et_pb_line_break_holder] --><!-- [et_pb_line_break_holder] -->/*Adjust for mobile*/<!-- [et_pb_line_break_holder] --><!-- [et_pb_line_break_holder] -->@media all and (max-width:980px) {<!-- [et_pb_line_break_holder] --> .ds-grid-blog-1 .et_pb_post:first-child {<!-- [et_pb_line_break_holder] --> -webkit-box-orient: vertical;<!-- [et_pb_line_break_holder] --> -webkit-box-direction: normal;<!-- [et_pb_line_break_holder] --> -ms-flex-direction: column;<!-- [et_pb_line_break_holder] --> flex-direction: column;<!-- [et_pb_line_break_holder] --> }<!-- [et_pb_line_break_holder] --> .ds-grid-blog-1 .et_pb_post:first-child .ds-grid-blog-content {<!-- [et_pb_line_break_holder] --> width: 100%;<!-- [et_pb_line_break_holder] --> }<!-- [et_pb_line_break_holder] --> .ds-grid-blog-1 .et_pb_post {<!-- [et_pb_line_break_holder] --> grid-column: 1 / -1 !important;<!-- [et_pb_line_break_holder] --> }<!-- [et_pb_line_break_holder] -->}<!-- [et_pb_line_break_holder] --><!-- [et_pb_line_break_holder] --><!-- [et_pb_line_break_holder] -->/*-----------------------------------------------*/<!-- [et_pb_line_break_holder] -->/*-----End CSS Grid Blog Layout by Divi Soup-----*/<!-- [et_pb_line_break_holder] -->/*-----------------------------------------------*/<!-- [et_pb_line_break_holder] --></style>
<script><!-- [et_pb_line_break_holder] -->//CSS Grid Blog Layout by Divi Soup<!-- [et_pb_line_break_holder] -->(function ($) {<!-- [et_pb_line_break_holder] --> $(document).ready(function () {<!-- [et_pb_line_break_holder] --> //Wrap first grid elements in containers<!-- [et_pb_line_break_holder] --> $(".ds-grid-blog-1 .et_pb_post").each(function () {<!-- [et_pb_line_break_holder] --> $(this).find(".entry-featured-image-url").wrapAll('<div class="ds-grid-blog-image"></div>');<!-- [et_pb_line_break_holder] --> $(this).find(".entry-title, .post-meta, .post-content").wrapAll('<div class="ds-grid-blog-content"></div>');<!-- [et_pb_line_break_holder] --> });<!-- [et_pb_line_break_holder] --> });<!-- [et_pb_line_break_holder] -->})(jQuery);<!-- [et_pb_line_break_holder] -->(function ($) {<!-- [et_pb_line_break_holder] --> $(document).ready(function () {<!-- [et_pb_line_break_holder] --> $(document).bind('ready ajaxComplete', function () {<!-- [et_pb_line_break_holder] --> //Wrap second grid elements in containers<!-- [et_pb_line_break_holder] --> $(".ds-grid-blog-2 .et_pb_post").each(function () {<!-- [et_pb_line_break_holder] --> $(this).find(".entry-featured-image-url").wrapAll('<div class="ds-grid-blog-image"></div>');<!-- [et_pb_line_break_holder] --> $(this).find(".entry-title, .post-meta, .post-content").wrapAll('<div class="ds-grid-blog-content"></div>');<!-- [et_pb_line_break_holder] --> });<!-- [et_pb_line_break_holder] --> //Move elements around<!-- [et_pb_line_break_holder] --> $(".et_pb_post").each(function () {<!-- [et_pb_line_break_holder] --> $(".post-meta", this).insertBefore($(".entry-title", this));<!-- [et_pb_line_break_holder] --> });<!-- [et_pb_line_break_holder] --> //Add button class to read more link<!-- [et_pb_line_break_holder] --> $(".et_pb_post a.more-link").addClass("et_pb_button");<!-- [et_pb_line_break_holder] --> //Replace pipes and remove commas from the meta<!-- [et_pb_line_break_holder] --> $(".et_pb_post").html(function () {<!-- [et_pb_line_break_holder] --> return $(this).html().replace(/\|/g, '/').replace(/,/g, '');<!-- [et_pb_line_break_holder] --> });<!-- [et_pb_line_break_holder] --> });<!-- [et_pb_line_break_holder] --> });<!-- [et_pb_line_break_holder] -->})(jQuery);<!-- [et_pb_line_break_holder] -->//End CSS Grid Blog Layout by Divi Soup<!-- [et_pb_line_break_holder] --></script>
Four MTFers won ISAbells – the International Sound Awards and more were highly commended runners up in the prestigious event in Hamburg.
read more
Katarina Gospic is an expert in brain research and neuroeconomics working with ehealth and prop tech at the VR/AR company Spinview Global.
read more
Felipe Duarte is a creative entrepreneur working with KLING KLANG KLONG, a creative studio using technology to research new ways to interact with audiences.
read more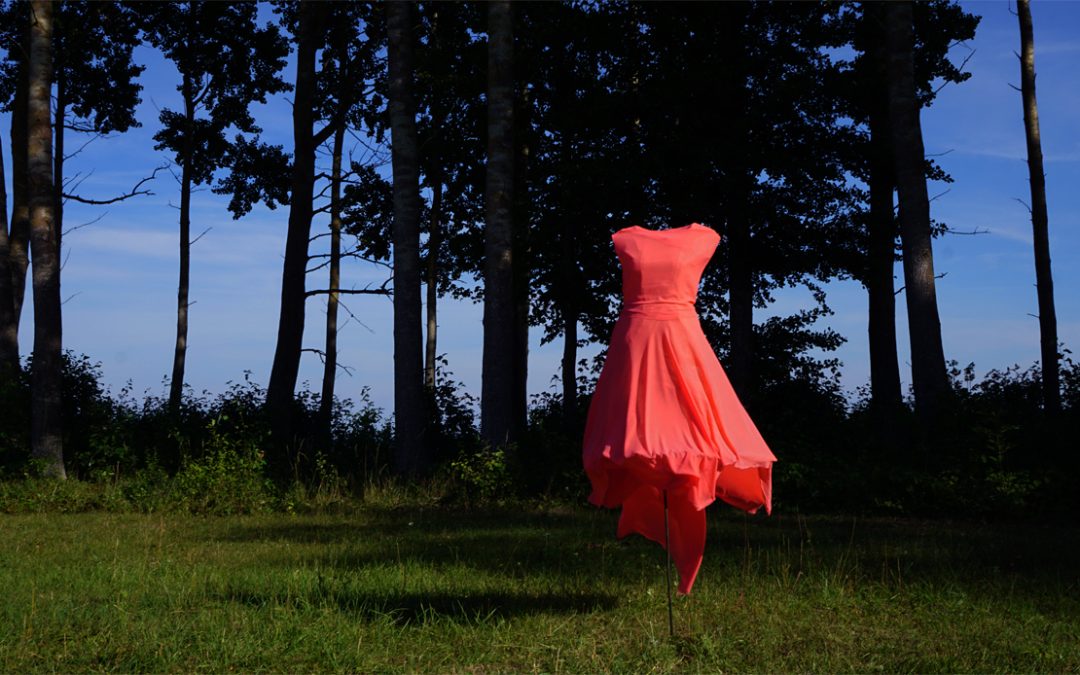 Ludmila Christeseva is an artist and designer, her latest project 'Fashion Speaks' enhances and subverts ideas surrounding haute-couture and femininity.
read more
Daniela brings new perspectives, focusing on creative universities, educational and cultural policy and intercultural education.
read more
Luke Ritchie is Head of Innovation & Partnerships at the Philharmonia Orchestra, using technology to connect with audiences beyond the Concert Hall.
read more
Kit Ashton is a musician, producer, and ethnomusicologist, currently studying a PhD at Goldsmiths, focusing on methods of revitalising endangered languages.
read more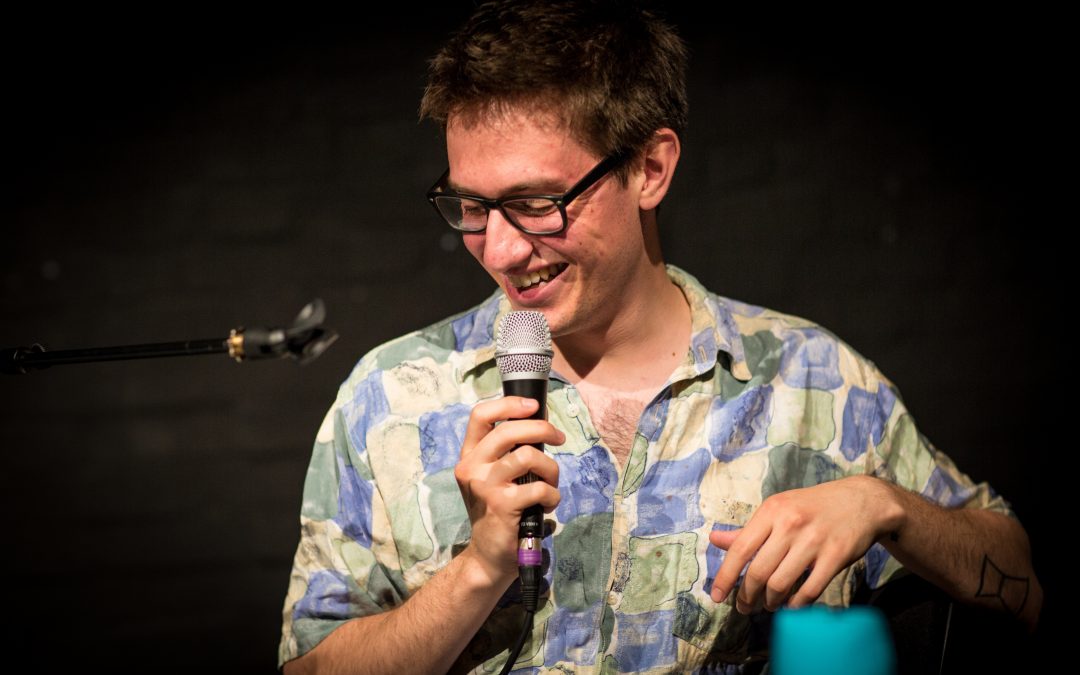 Eastman Presser is a performance artist, and musician who uses a blend of critique and comedy to unpack the ways we listen to and experience music.
read more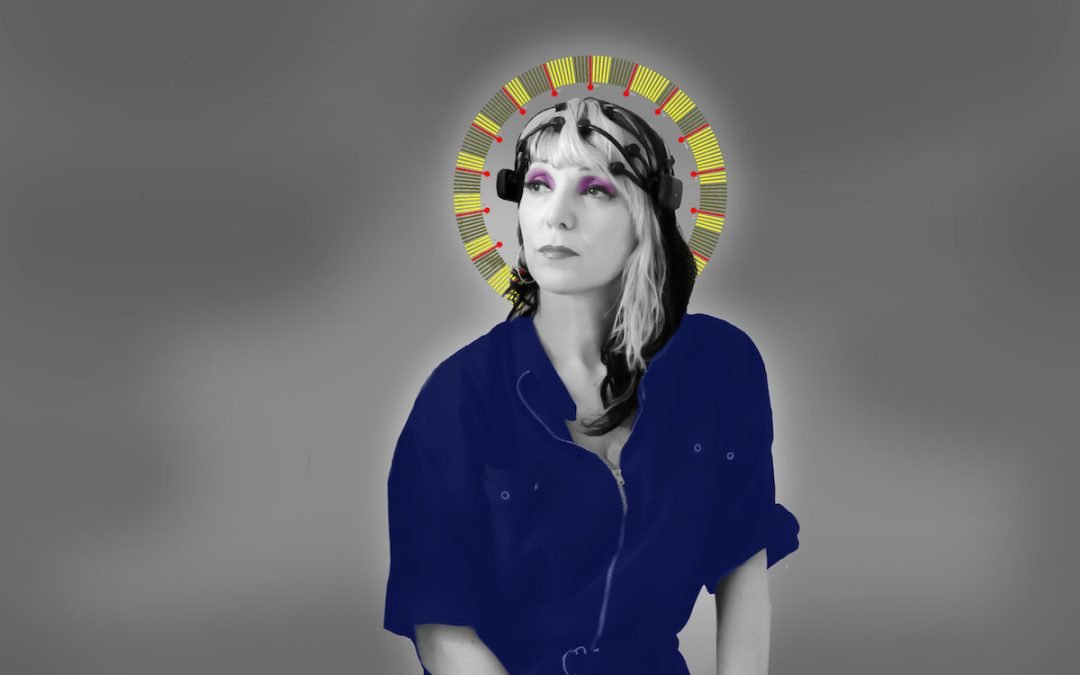 Terry Tyldesley is a producer, musician, blogger and experimentalist. She produced MTF Berlin in 2016 and is Chair of the Board at Resonate.
read more
Sebastiaan Meijer is a professor at KTH and an audio engineer who will be brining a selection of vintage analog audio gear to the MTF Stockholm Playground.
read more
Servando Barreiro is a musician, technologist and creative coder whose project, Audiocomputer, is a stand-alone instrument with the power of a computer.
read more
Frida Almgren is an entrepreneur and singer who will be interviewing artists and technologists at the JAZZIZ lounge at MTF Stockholm.
read more
Dr Karlström is a DJ (aka 'diskonaut'), producer and academic. He is a professor in interaction design at Stockholm University.
read more
Martin Lozano is a musician, bassist and composer who has created a VR music album that immerses the listener into a virtual recording session.
read more
Johannes is a sounddesigner, music producer, hardware developer and is currently studying a masters in Interface Cultures at the University of Arts in Linz.
read more
CJ Carr is a musician, hacker and technologst whose generative music project DADABOTS simulates the music of rock, punk, and metal bands.
read more
Bernt Isak Wærstad (1984) is a musician, sound artist, programmer and instrument designer holding a MA in Music Technology from NTNU.
read more
Reeps One is an award-winning composer, champion beatboxer, Nokia Bell Labs artist-in-residence, and Harvard artist-in-residence.
read more
Francisco Marques-Teixeira is a Neuroscientist working to create brain-computer-interfaces that can function as musical instruments.
read more
Martine-Nicole Rojina is an immersive multimedia content producer and consultant for immersive AV innovation, VR, AR & future technology.
read more
Graham Massey is a legend of electronic music. A multi-instrumentalist, producer, DJ and broadcaster, he came to prominence with his seminal electronic act 808 State.
read more
Åsa is a dancer, researcher and professor of musical design. She began working with robots during the 1990s after creating animated dances on screen.
read more
Roope Pajasmaa is the CEO of Mind Your Rights Ltd. a start-up specializing in developing blockchain technology for music rights management.
read more
Erik Beijnoff specialises in blockchain technology and the potential it has to reform the music industry and other areas.
read more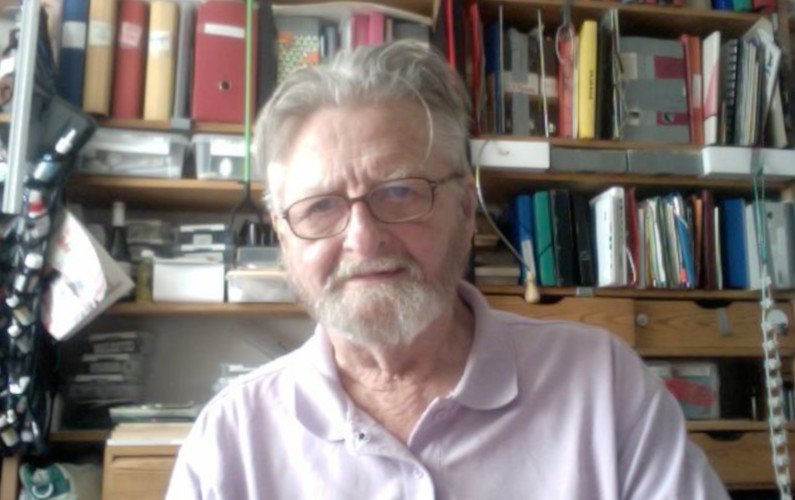 Professor Tamas Ungvary is a composer, conductor, double-bass player, researcher working as a composer in residence and lecturer at EMS.
read more
Lia Mice is a London-based producer, DJ and instrument designer.She's also a resident DJ at SE London experimental dance night ELECTROLOGHTS.AV.
read more
Lina Nyberg is one of Sweden's most creative and innovative jazz singers. She recently released the 17th record of her award-winning career: Terrestrial.
read more
Nenad is a composer, recording artist, producer and peace activist. He joins us at MTF to present his ambitious project: World Peace in One Hour.
read more
Linda Leopold is a Swedish journalist, author, and innovation strategist. She is a former Editor-in-Chief at the fashion magazine Bon.
read more
Veronica Augustsson is former CEO of Cinnober – Sweden's leading financial technology company and she works to put creativity at the centre of innovation.
read more
Pia Erkinheimo chairs the board of SOLVED, advises to the European Commission on Innovation, and is a board member of the largest angel network in Europe.
read more
Gadi Sassoon is a composer whose latest album 'Multiverse' uses technology from NESS to manipulate and defy the phsyical properties of sound.
read more
Professor Martin James is a music journalist, author and biographer. His books include biographies of Fat Boy Slim, Dave Grohl, Moby and more.
read more
Henry is a Senior Producer & Creative Technologist in BBC R&D where he researches interaction design for voice-driven devices.
read more
Peter Jenneris an expert and regular commentator on digital music rights and leads an annual invitation-only industry round table event in Kristiansand.
read more
Airan Berg creates participatory music theatre projects and serves as the artistic director for Valletta2018 and Festival der Regionen.
read more
PETERMFRIESS is a conceptual artist whose work centers around the future co-existence of humans and humanoids using the brain as a musical interface.
read more
Mauricio Valdés San Emeterio is a Mexican media artist and improviser based in Ljubljana who creates new ways to transform live performance.
read more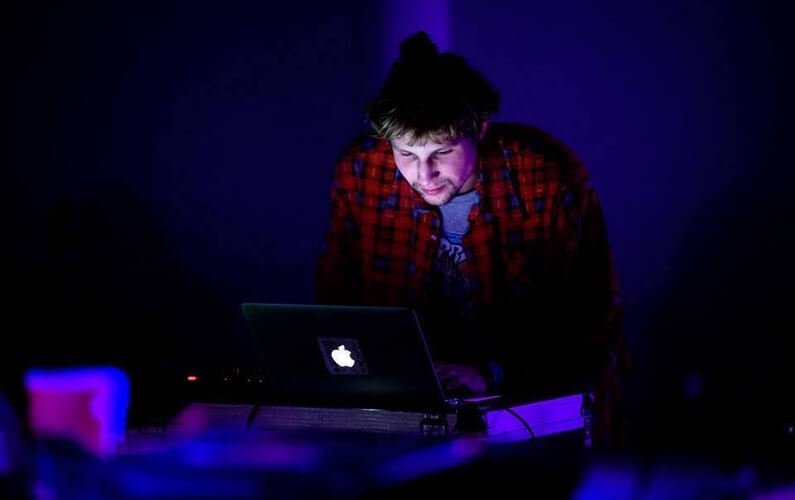 Michal Mitro aka Mižu is an artist, composer and performer who creates installations that question the boundaries between artistic and everyday experiences.
read more
Mordechai Braunstein is a cymatics artist, entrepreneur and founder of family-oriented music festival 'Healing Music Festival'.
read more
Daniele Scarano is a musician and engineer interested in designing DIY musical instruments and new methods of musical interaction.
read more
Alex&Marina are a curatorial duo based in Moscow who design new types of body jewelry including luminous decorative objects that can be worn in the mouth.
read more
Sven Maričić is a biotechnologist, designing new methods of biomodeling and is one of the pioneers of Additive Manufacturing technologies in Croatia.
read more
Cvetana Ivanova aka Re: experiments with the connections between art, science and technology and new interdisciplinary methodologies.
read more
Hjalmar Jakobsson is a second year master's student studying Media Technology at KTH. He will be participating in the Trackathon at MTF Stockholm.
read more
Jade Hall-Smith is a games developer currently completing a master's in Independent Games and Player Experience Design at Goldsmiths, University of London.
read more
Aly Gillaniand is the European Label Rep for Bandcamp and the founder/A&R at First Word Records, a London-based label focused on soul, hip hop and jazz.
read more
Adam Scrimshire is a songwriter, producer, DJ, and half of Modified Man. He is one of the founders of the labels Wah Wah 45s and Albert's Favourites.
read more
Jeremy Morris is a professor in Media and Cultural Studies at the University of Wisconsin-Madison, and founder of a global podcast research archive.
read more
Madeleine Elliott Lydmar is an artist creating inspirational works. She has experience in Industrial Design, Tech, Hotel development, music production.
read more
Nebojša Stanojević is an explorer and adventurer whose latest project, Human Synergy, attempts to bring people together from different spheres of life.
read more
Damian T. Dziwis is a composer, media-artist, engineer and scientist from Germany who is currently studying a PhD in virtual acoustics.
read more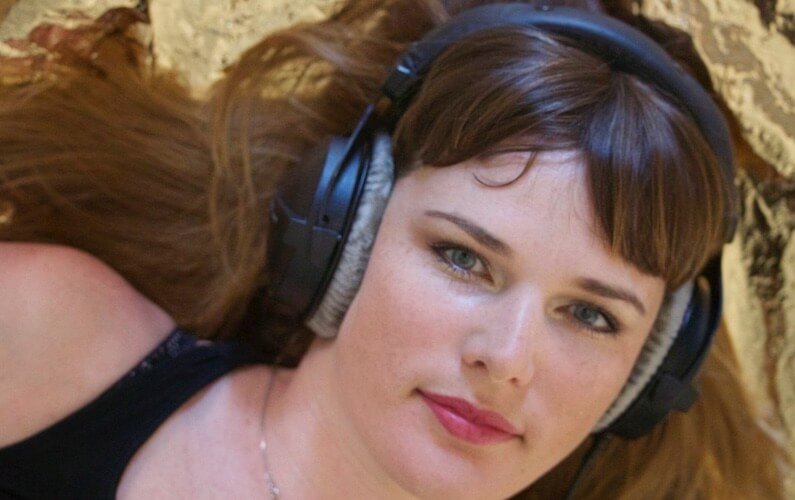 Tracy Redhead is a musician, composer, working across music performance and recording, interactive media, music technology and the music industry.
read more
Benjaman Schogler is the co-founder of Skoogmusic, a company developing music-based assistive technology products that make music making more accessible.
read more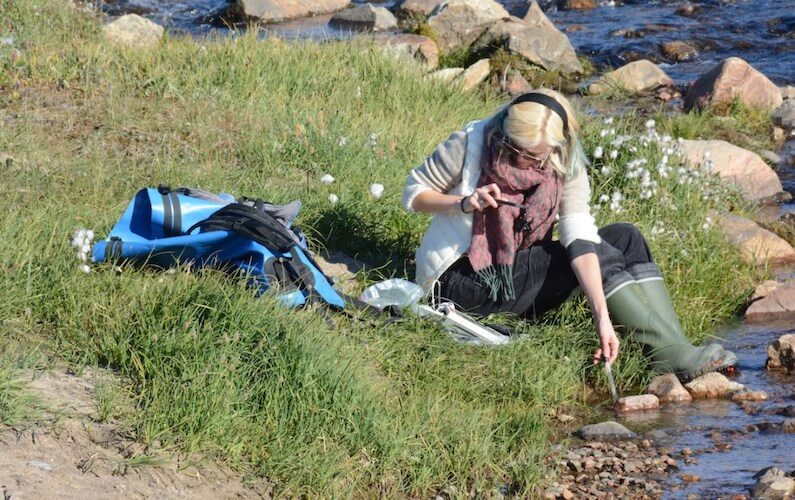 Kat Austen is an interdisciplinary practitioner with a passion for the environment, digital media and understanding the world's complex networks.
read more
Michelangelo Guarise is an entrepreneur, professor and avid technologist who explores Interaction Design, Psychology and Software Engineering in his work.
read more
Cristiano Bocci is a professor of Geometry, a multi-instrumentalist and maker, blending the worlds of mathematics and music to create new instruments.
read more
Ettore Chimenti is a Software Engineer student from the University of Siena, an enthusiast maker and an Open Source supporter.
read more
Diego Ain aka Ain TheMachine is an artist who plays music without musical instruments, instead he makes music using the body, voice and everyday objects. He will also be running the Jam Camp at MTF Stockholm.
read more
Sonja Durajlija Zinic is a Molecular Biologist who explores and creates new ways of visualising the connections between human DNA and music.
read more
Jakub is a studying a MSc in Autonomous Systems at KTH. He's interested in both music and tech and how they can reveal and transform ideas of consciousness.
read more
Matt Aimonetti is a sound engineer, hacker and entrepreneur. He is also the Co-Founder and CTO of Splice, a platform that helps producers collaborate.
read more
Tobias Edman works at the Swedish National Space Agency with Innovation and Public benefit and uses space data as part of his public benefit solutions.
read more
Bettina Binder is a classically trained pianist working and learning about the interconnections between the arts, science and technology.
read more
Aleksandra Pykacz is a a classical cellist turned entrepreneur after studying Management studies at the University in Brussels.
read more
Andreas Bergsland is a music researcher and composer/sound designer working as an associate professor at the Norwegian University of Science and Technology.
read more
Marcus O'Dair is Associate Professor in Music and Innovation at Middlesex University interested in the confluence of music, tech and entrepreneurship.
read more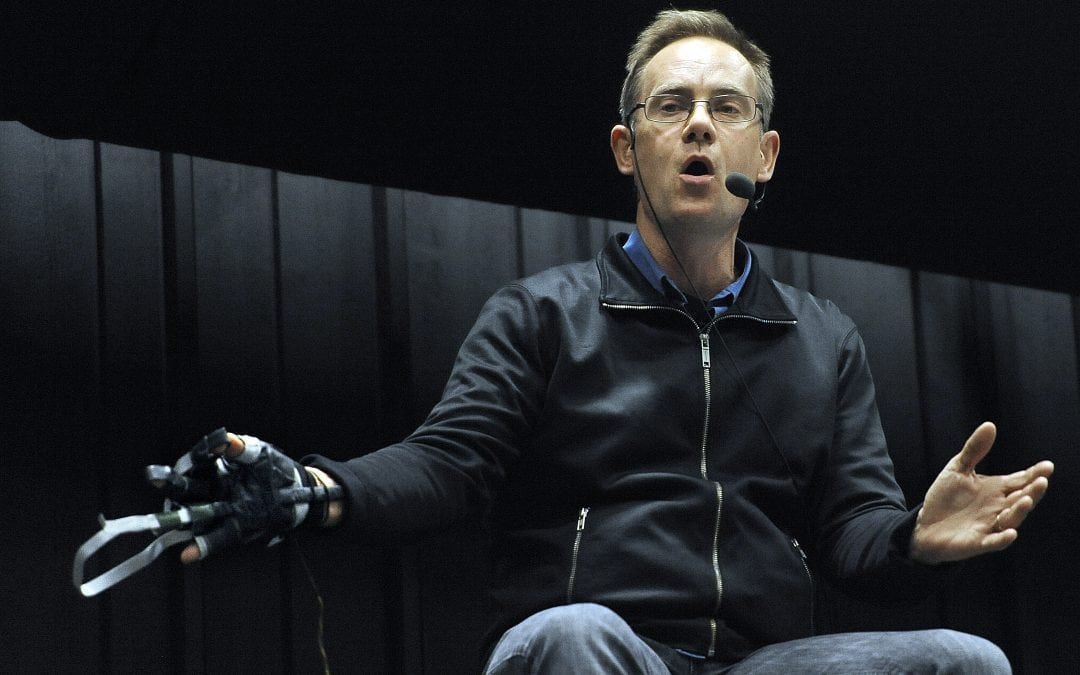 Carl Unander-Scharin is an opera singer and composer, performing with The Throat III – one of many custom-built artist operated instruments presented in the "Extending Opera" context.
read more
Marie Gauthier is a French Software Engineer based in Lyon. She works as a the co-CTO at Resonate, a music streaming service cooperative.
read more
Liam Lacey is a software engineer at Modal Electronics, a writer for AskAudio magazine and an associate Lecturer at The University of the West of England.
read more
Eyal Weisz is a musician, hacker and technologist interested in exploring connections between music, the brain, learning, and empowerment.
read more
MOON aka Martina Zelenika is an interdisciplinary artist who uses sound and visuals to explore how we express our emotions and thoughts.
read more
Amor Amezcua is a composer and drummer for band Mint Field. She also runs the label Milovat and writes electronic music under the name Myuné.
read more
Turo Pekari is part of music rights management society, Teosto. He creates new models for the collective management of music rights using blockchain.
read more
Arghavan Agida is an singer and writer working to create new opportunities for women to make art and collaborate with each other.
read more
Ajin Tom is a musician, engineer and first year graduate student in Music Technology at Schulich School of Music, McGill University, Canada.
read more
Sabina Barcucci produces innovation labs which combine design research formats with technology and creative communities for innovative purposes.
read more
Vicky Clarke is a sound artist working with sound sculpture, field recordings and DIY electronics to create performances and self-built instruments.
read more
Saumey Jain is master's student at KTH, studying nanotechnology. He interested in finding connections between music and biology.
read more
Luis Anjos is a System Architect and Machine Learning specialist at muArts, developing neurofeedback technologies that can act as musical instruments.
read more
Anna Cederquist is a music maker, hacker and sound engineer interested in creating new musical instruments and experimenting with scenic design.
read more
Grace McCallum is a media and communications consultant, music industry professional and one of the co-founders of STHLM Music City.
read more
Tomash Ghz is a hacker interested in algorithmic design, modular synthesis, analogue circuit design, data sonification and experimental interaction.
read more
Julia Krantz is an artist and designer working at the interface between fashion, art and technology and will be part of the Creative Labs at MTF Stockholm.
read more
Rani Dar aka Run Dreamer is a music producer and hacker who creates interactive installations that explore notions of freedom and identity.
read more
Tim Palm is a multi- instrumentalist who performs with an instrument of his own design, the "Spaceship" which controls music, lights and video mixing.
read more
Tom Fox is the founder of music-hack collective, Hackoustic. He will be leading the 24-hour Hack Camp, along with LJ Rich, at MTF Stockholm.
read more
Anders Liljeborg, Li'l Borg, is a musician and composer studying at KTH Royal Institute of Technology. He writes and produces music in a variety of styles.
read more
Chi ha ucciso il Conte? ("Who killed the Count?") is a designer who creates electronic musical instruments and components for media arts installations.
read more
Rojan Gharibpour is a technologist and designer working in Human-Computer interaction. He runs an IT firm in Umeå which specialises in SEO.
read more
Panagiotis Apostolakis is a musician and music lover currently studying a master's in Engineering Physics at KTH Royal Institute of Technology in Stockholm.
read more
Andrea Cerrato is a musician, technologist and photographer interested in the connections between sounds, images and interpretation.
read more
Charlie Williams is a technology artist, software developer and musician who works with robotics, advanced fabrication, and machine learning.
read more
Robin Rimbaud, aka Scanner, is an artist, composer, sound designer, performer, collaborator, curator, and activist who makes music and sound installations.
read more
Tim Sketchley is a Sound Designer, Audio Engineer and VR/AR Content Creator who works with musicians and bands to create immersive musical projects.
read more
Adiba Maduegbuna is an app developer, DJ and producer. Performing under the alias "DJ Dibs", Adiba's approach to Djing and production is inspired by coding.
read more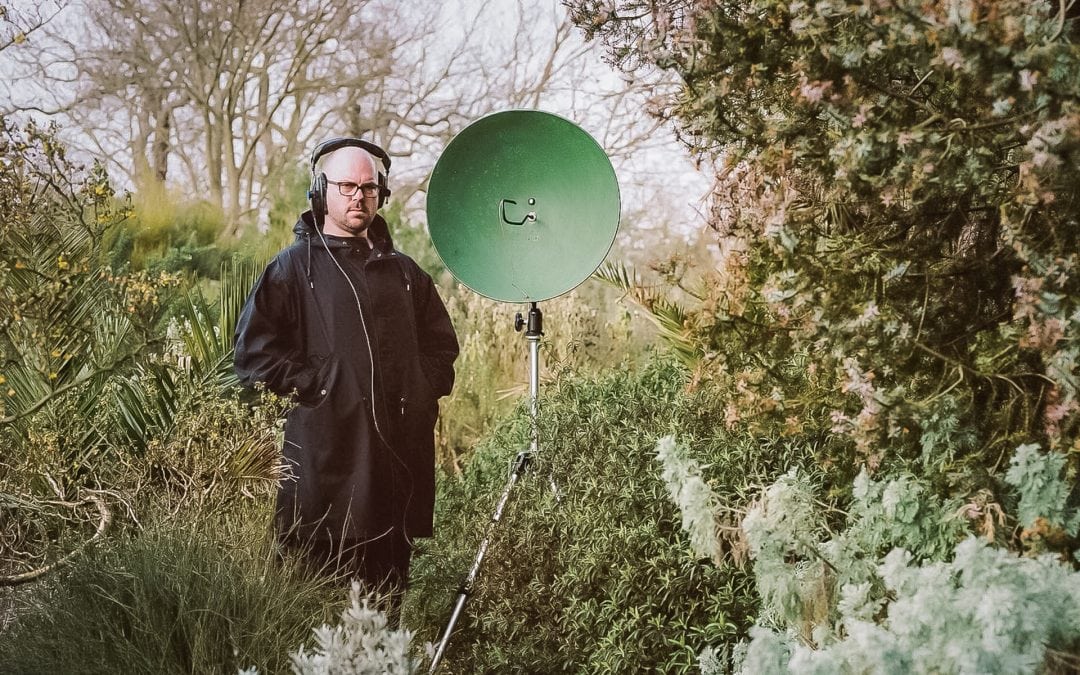 Gawain Hewitt is an artist and composer. His work explores music and technology and he designs accessible instruments and community pieces.
read more
Nadia Campo Woytuk is a research intern at KTH focusing on somaesthetics. Her work explores tangible and embodied interactions.
read more
Sudhanshu Kuthe is a material engineer. He is interested the design of musical instruments and the intersection between music and technology.
read more
Jez Collins is the founder of the Birmingham Music Archive C.I.C. and is currently researching networks of musical culture in Birmingham, UK.
read more
Fredrik Olofsson is a software developer who works with dancers, artists, and musicians to create new interactive sound works.
read more
Alayna is an American artist / technologist focusing on interaction and music. Curiosibot creates interactive projects, custom controllers and instruments.
read more
My name is Joseph Wilk and I'm something in-between a programmer, artist and musician. While I have an academic background in computer science and artificial intelligence I taught myself music through programming code. I've been programming now for about 25 years....
read more
Portrait XO connects the dots between art, science, music, technology & humanity. She's our inspiring Woman in the Lead in the Playground at MTF Stockholm.
read more
Hi! My name is Gabriella Dalman and I am a student at KTH Royal Institute of Technology studying Media Technology. I love creative projects where I can let myself play with crazy ideas. My greatest hobby is music, I mostly play piano and sing but I have always been...
read more
Ricardo O'Nascimento is a designer and artist who uses wearable technologies to enhance perception using electronic textiles, sensor technology, and sound.
read more
Hey MTFers! My name is Anne Dvinge and I am a lapsed academic, music geek, entrepreneur, dog owner and bionic woman… in no specific order.
read more
Meet Lula Mebrahtu – our inspirational Woman in the Lead of activities for our bright young Sparks on the Family Floor at MTF Stockholm.
read more
Fernando Velázquez is an artist and curator from São Paulo whose work bridges architecture, music, visual arts, multimedia and fashion.
read more
Alex, Johannes and Jeffrey are innovation designers and recent graduates from the Royal College of Art & Imperial College in London – and the creators of augmented thinking.
read more
Abhishek Maji, from West Bengal, is a Masters student in Electrical Power Engineering at KTH Royal Institute of Technology and a huge music fan.
read more
Kicki Fagerlund – aka Brita Kristina – is a Swedish musician, artist, tech lover, digital strategist and entrepreneur from Piteå.
read more
Matilda George is Innovation Ecosystem Manager for Ericsson Garage, building innovation challenges across the globe together with academia and industry to explore new ideas for incubation.
read more
Dr Micheal Fagien is a pioneer in the music media space and creator of the world's first hybrid analog/digital media company.
read more
From John Cage to Simon and Garfunkel, the Apollo Moon Landings to 3D immersive audio in VR, Charlie Morrow is what he describes as one of the first 'lifers' in electronic music technology.
read more
Ginger Leigh, aka Synthestruct, is an Interactive / Audiovisual Designer from Orlando, FL – joining us to lead the #MTFSpace at Music Tech Fest Stockholm.
read more
It's hard to imagine someone who absolutely embodies the synthesis of cutting edge scientific research and human creative expression that we champion at Music Tech Fest more than the inspirational Professor Danica Kragic.
read more
On Thursday 6th and Friday 7th of September, Music Tech Fest hosts the #MTFResearch Symposium in the stunning library at the heart of KTH Royal Institute of Technology. The brilliant Nancy Baym will be leading the symposium, giving the opening keynote and hosting the...
read more
Music technology: it's not rocket science. So we decided to fix that. We've invited an actual rocket scientist to lead the 24-hour Creative Labs at MTF Stockholm: Music producer, engineer, instrument inventor, and former NASA researcher Professor Kelly Snook.
read more
We're thrilled to announce that the incredible Dutch Fashion Tech designer Anouk Wipprecht will join MTF Stockholm in September. Music Tech Fest is championing women in tech and features inspiring 'arts-meet-science' women at the forefront of all the different areas of the festival.
read more
Teklafestival, founded by Swedish recording artist Robyn, will be hosting unique technology workshops for girls as part of MTF Stockholm, in partnership with KTH Royal Institute of Technology.
read more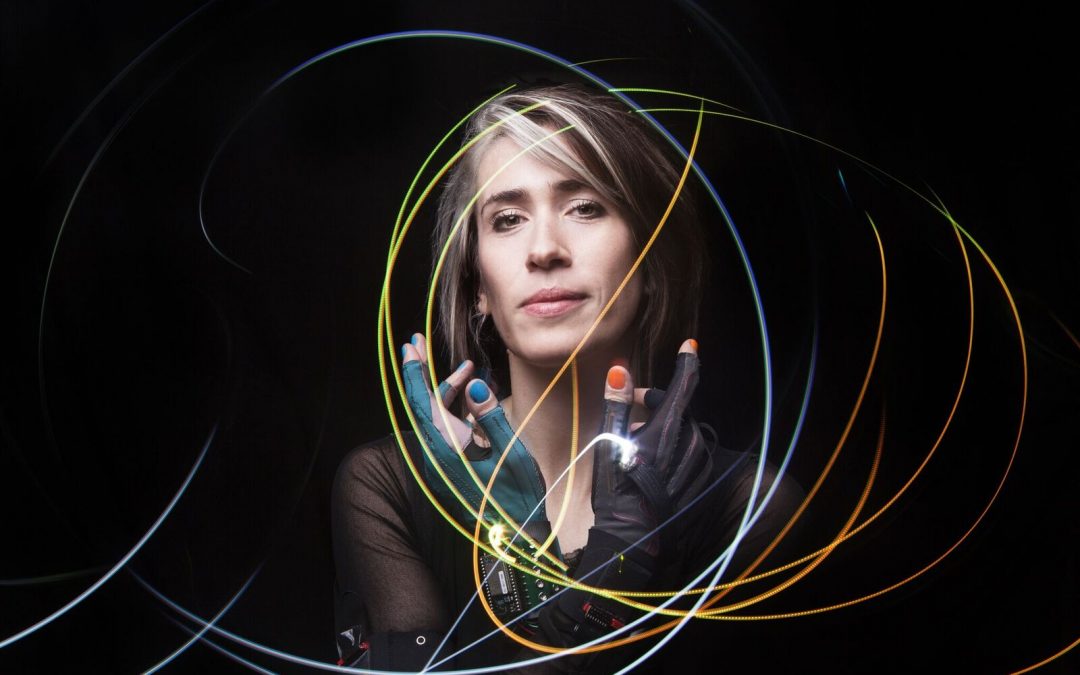 Grammy and Ivor Novello winning British artist and polymath Imogen Heap is the next in a series of inspirational 'arts-meets-science' Wonder Women who will be leading areas of the flagship Music Tech Fest (MTF) innovation festival in Stockholm…
read more
Technologist, TV presenter, sound designer, inventor and NASA datanaut LJ Rich will be the festival's "Hack Queen".
read more