Matt Black presents: 'Ich Bin'
Matt Black is half of legendary DJ duo and multimedia pop group Coldcut, formed in 1987, and founders of Ninja Tune, the UK record label. He joins us with visualist Dario Jurelli at #MTFBerlin to perform a new audiovisual composition, 'Ich Bin'.
Coldcut are known for innovations in DJing, remixing, mashup, VJing, apps and multimedia. Over 28 years they have combined cutting edge artistic expression with positive activist themes in such pieces as Journeys by DJ, People Hold On, Stop This Crazy Thing, Timber, Atomic Moog, Panopticon, Re:volution, Energy Union, Walk a Mile, True Skool and many more. Coldcut have worked with with a wild range of artists, activists and other groups and luminaries eg Steve Reich, James Brown, Jello Biafra, Saul Williams, Robert Owens, Lisa Stansfield, Crass, the BBC Radiophonic Workshop, Greenpeace, and Avaaz.
In 2011 Matt designed the iOS app Ninja Jamm, Ninja Tune's first music app which has had nearly 400,000 downloads; Matt uses Ninja Jamm to perform, lectures on apps, technology and music, and does workshops on how people can use the app for their own music. In 2016 he worked with Liquid Sky Berlin to produce an album of techno and noise packs for the app.
Matt's stated ambition is to 'create positive art, music and spiritual technology to blow the minds of the entire planet and catalyse the advancement of cooperative stategies'. He continues to gig, lecture, DJ, VJ, record, develop software and bridge the worlds of technology, club culture, art and activism.
At #MTFBerlin, Matt introduces his new work on the main festival stage, with the full performance in a premiere in #MTFLates - an after hours private club in a secret chamber of the Funkhaus on Saturday 28th May, available to #MTFBerlin festival ticketholders only.
More to see and do at Music Tech Fest
May 27-30 at Funkhaus Berlin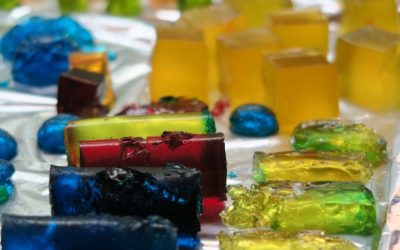 At #MTFBerlin with the help of leading UK educational expert Siobhan Ramsey, Tom Flynn and Daniel Lopez of Sandbox Education, in collaboration with creative education expert Alexandra Antonopoulou, the #MTFSparks built, tested and performed with their new inventions on the main stage at the festival.