Martin Molin (Wintergatan)
Best known for the Marble Machine invention that went viral and received over 17 million views (and rising), Martin is a Swedish instrument maker, inventor and musician with the band Wintergatan.
In Autumn 2012 Swedish act Wintergatan burst on to the music scene with their innovative debut track and music video Sommarfågel. The world received its first glimpse of their sparkling sound and methodology.
Wintergatan followed Sommarfågel with the release of their self-titled debut album in the Spring of 2013, on their independent record label. In November 2014, after touring for a solid 18 months, Wintergatan's founding member Martin Molin decided to switch gears and embark on a visionary project with one goal; to build a programmable Marble Machine. Wintergatan had previously hand built some of their instruments, notably the Modulin and the Music Box which can be seen in the Starmachine2000 video, but the Marble Machine came to be the most ambitious and challenging instrument of all.
The build, which was estimated to take two months, stretched to a gruelling 14 months. But through perseverance, relentless belief and mastering the trial and error method, Martin's dream of a Marble Machine became a reality.
Three days after releasing the Marble Machine video, it had been viewed over 10 million times around the world.
Martin joins us at #MTFBerlin - not just to showcase and perform using some of his incredible musical inventions, but also to invent, hack, collaborate and experiment with you in the giant creative laboratory that is Music Tech Fest.
More to see and do at Music Tech Fest
May 27-30 at Funkhaus Berlin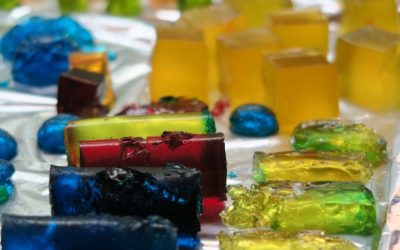 At #MTFBerlin with the help of leading UK educational expert Siobhan Ramsey, Tom Flynn and Daniel Lopez of Sandbox Education, in collaboration with creative education expert Alexandra Antonopoulou, the #MTFSparks built, tested and performed with their new inventions on the main stage at the festival.