LIZZY
People walked on the moon and they're cloning sheep - so why can't I dance while drumming?" LIZZY is a humanised drumkit - and she's coming to perform at #MTFBerlin.
Lizzy Scharnofske is a phenomenal conservatory-trained jazz drummer who's played on over 20 different albums in all sorts of genres, and has always loved to drum in a way that makes people dance. However, her dream was to dance herself while playing. With the help of a phenomenally successful crowdfunding campaign, she has developed LIZZY - a freaky Robo-Drum-Act that brings life to electronic music.
Lizzy transforms her virtuosic drumming into a magic world that brings innovative rhythm and sound together with movement and dance in a theatrical context. She has eight handmade Midi Pads attached to her body as well as sensors under her heels.
If she wasn't connected by wires and Midi Pads she would take off at any moment.
More to see and do at Music Tech Fest
May 27-30 at Funkhaus Berlin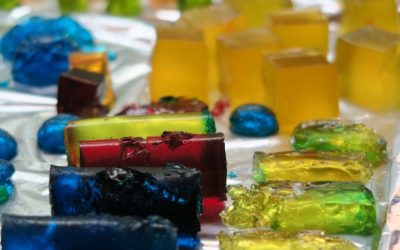 At #MTFBerlin with the help of leading UK educational expert Siobhan Ramsey, Tom Flynn and Daniel Lopez of Sandbox Education, in collaboration with creative education expert Alexandra Antonopoulou, the #MTFSparks built, tested and performed with their new inventions on the main stage at the festival.