Kicking the Mic
Guerilla Dance Project fuse technology, dance, live interactive sound and visuals into one incredible show that turns dance into sound and light.
Hear the percussive sounds of the dancers become different instruments - from flutes to tablas, to cellos. Light responds to the layers of sounds, changing personality with every track.
Artistic director Laura Kriefman is a WIRED Magazine Creative Fellow, developing work in augmented dance and visual technologies. She developed this project with acclaimed composer Lee J Malcolm; the techno DJ and lead composer for the band Vessels.
Created and Performed by Laura Kriefman and Lee J Malcolm
Commissioned by Solo International Performing Arts, Indonesia.
Supported by the Watershed, and Pavilion Dance South West (Discovery Artist Scheme).
More to see and do at Music Tech Fest
May 27-30 at Funkhaus Berlin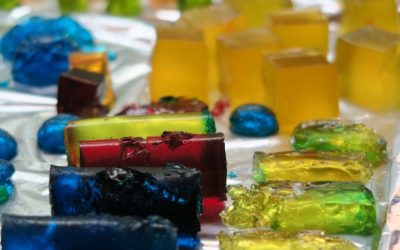 At #MTFBerlin with the help of leading UK educational expert Siobhan Ramsey, Tom Flynn and Daniel Lopez of Sandbox Education, in collaboration with creative education expert Alexandra Antonopoulou, the #MTFSparks built, tested and performed with their new inventions on the main stage at the festival.