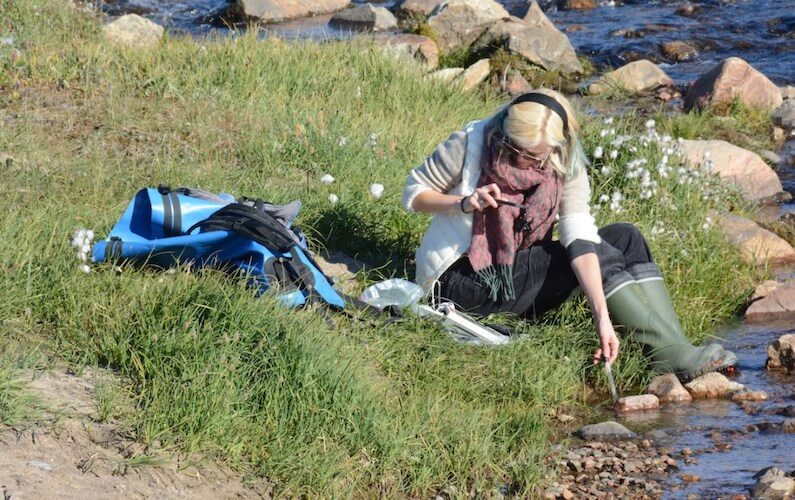 I am
Kat Austen
. I'm a person.
I am anchored by love and I am motivated by fire. My soul is with the water sprites.
For MTF Stockholm I'll be performing compositions from my multi-media artwork The Matter of the Soul, with live video by Servando Barreiro. We'll be there on the 3rd of September in Reaktorhallen.
I will take you with me to the Arctic. Together we will immerse in the dynamic transformations that happen there, loss and otherness. We will feel the ebb and flow of moving with other humans. We will become ice and water, mixing, transforming, changing and being changed.
Next to compositions from The Matter of the Soul, I will improvise live on hacked post-scientific instruments - devices that measure properties of water, that I have hacked to give us sound. They came with me to the Arctic and now they travel with me to bring the Arctic elsewhere. We will hear the deep character of water and feel it as it changes its personality.
We will feel dispersal.
The Matter of the Soul comes in three parts: dispersal of people, dispersal of ice, dispersal of the digital. You could help disperse the musical identity of the work. I have been publishing compositions and raw sounds from the project online under a CC-BY-SA 4.0 license. Please, if you're inspired by any of the sounds do use them and let me know so I can continue to create a map of the dispersal of The Matter of the Soul.
I would love to have you join me and Servando on the 3rd. I will be happy to meet you and maybe we can talk about hacking, music, working with spoken word, collaborating, remixing…
Love and kindness for all,
Kat