Jan Bang
Jan Bang is one of Norway's most accomplished and influential producers. The often hushed and spacious sound he crafts is utterly beautiful and breathtaking - creating a sublime and reverential atmosphere. Listening to Jan Bang can be like walking into a cathedral at midnight.
Bang was born and grew up in Kristiansand, and formed part of the Tromsø electronic scene with other soon-to-be famous musicians Bugge Wesseltoft and Nils Petter Molvaer. Today he's unquestionably one of the most innovative and creative musicians in Scandinavia.
From crafting successful pop records in the 1990s, Bang has moved on to focus on the concept of live remix: improvising with electronics alongside more conventional instruments and performers - sampling, looping and creating a sonic environment within which the other instruments can stretch out and explore.
In 2005, together with Erik Honoré, he launched the internationally renowned Punkt Festival where his approach works within a framework of overlapping concerts by diverse artists - the first of each being the original performance, the second a remix. Bang's work with artists such as David Sylvian, Nils Petter Molvaer, Sidsel Endresen and Arve Henriksen have an otherworldly and hypnotic quality and his solo recordings have received rave reviews worldwide.
Jan Bang joins us in the giant creative laboratory of #MTFBerlin to explore, experiment, collaborate and improvise - and he'll also be joining us in the #MTFResearch symposium that follows the festival on Monday 30th.
More to see and do at Music Tech Fest
May 27-30 at Funkhaus Berlin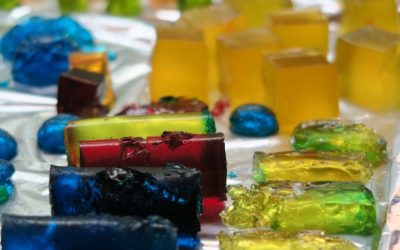 At #MTFBerlin with the help of leading UK educational expert Siobhan Ramsey, Tom Flynn and Daniel Lopez of Sandbox Education, in collaboration with creative education expert Alexandra Antonopoulou, the #MTFSparks built, tested and performed with their new inventions on the main stage at the festival.