Ian Wallman
Ian Wallman is a world-class record producer and remixer with a string of awards, a UK top 10 hit and collaborations with major artists under his belt. He joins us at #MTFBerlin to lead and coach a group of emerging Berlin dance producers in the Trackathon.
With over two decades in the music industry, Ian Wallman's career has spanned a wide range of experiences; a UK top ten hit, Major Record and Publishing deals in both the UK and USA, an Ivor Novello nomination plus countless recording, engineering and writing credits to his name.
After a successful career in radio, Ian crossed over into record production - working in every genre from Dance, Rock, Pop, Jazz through to Classical, as well as BBC Post Production, DJ'ing and audio production education. His incredibly high production values, creativity and versatility has led him to work on recordings by international artists as diverse as Beyonce, Lady Ga Ga, Michael Bublé, Calvin Harris, Laura Mvula and Shakira.
During the London 2012 Olympic Games Ian was "Producer In Residence" within the Athletes Village, creating songs with some of the greatest athletes with the Coca-Cola 'Beats Lab', a project that developed from a Mark Ronson and Katy B. collaboration.
At #MTFBerlin, Ian teams up with Berlin pro audio co-working space Noize Fabrik to host our Trackathon at the incredible Funkhaus.
Like a hackathon, a Trackathon is a 24 hour event in which participants create something new in response to a challenge using some elements provided. The difference here, as the name suggests, is that rather than creating a software or hardware hack, the aim is to make a track - and specifically, a killer dance track.
Ian will work with Trackathon participants to help produce and develop their track from Friday through to Saturday. Our resident DJ will play the results in the #MTFLates (on which, more soon) and the songs will form part of an album released online to raise money for charity.
There are just 12 places in the Trackathon and they're reserved for up and coming Berlin-based electronic music producers. Applications close Friday 29th April at midnight CET. Here's where you can apply.
Check out Ian's UK Garage top 10 hit from 2000: B15 Project ft Crissy D & Lady G – Girls Like Us.
More to see and do at Music Tech Fest
May 27-30 at Funkhaus Berlin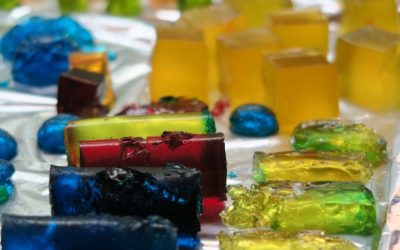 At #MTFBerlin with the help of leading UK educational expert Siobhan Ramsey, Tom Flynn and Daniel Lopez of Sandbox Education, in collaboration with creative education expert Alexandra Antonopoulou, the #MTFSparks built, tested and performed with their new inventions on the main stage at the festival.