Graham Massey
Graham Massey is a legend of electronic music. A multi-instrumentalist, producer, DJ and broadcaster, he came to prominence with his seminal electronic act 808 State - and he's performing an exclusive solo set in the private after-hours club night on Saturday at #MTFBerlin, in a hidden chamber of the Funkhaus.
As well as being central to one of the most influential acts in electronic dance music history, Graham's remix and production list is a who's who of contemporary music - including work with Björk, co-writing 'Army of Me' and 'The Modern Things' from the album Post. He also has numerous side projects and collaborations, including Sisters of Transistors and Toolshed.
While 808 State were responsible for the first full length album of dance music and were early pioneers of Acid House, Graham's taste extends far beyond. With influences and interests ranging from Hawaiian ukelele to Sun Ra, his solo endeavours are filled with surprise and complexity - while still being perfectly at home on the dancefloor.
As an avid collector of both unusual and vintage music technology and a regular face at Music Tech Fest events around the world, Graham is interested in the intersections of innovation and creativity where the unusual or unexpected can happen.
"I'm always looking to new technology to throw off old habits. MTF is a great place to get a feel for what's coming down the pipe. Tech doesn't have to be complex. Its about enabling your imagination. I came from the DIY punk ethos. The 3-chord trick became one finger with acid house. I'd like to get it down to just a dirty look by the time I'm finished…"
Graham Massey will be around for the whole weekend of #MTFBerlin, looking for interesting ideas on the main festival stage, striking up collaborations, practising his dirty look, and chatting about music and technology - as well as performing an exclusive set in the #MTFLates.
Don't miss your chance to see Graham Massey perform live in an intimate and exclusive private late night club setting at Music Tech Fest.
More to see and do at Music Tech Fest
May 27-30 at Funkhaus Berlin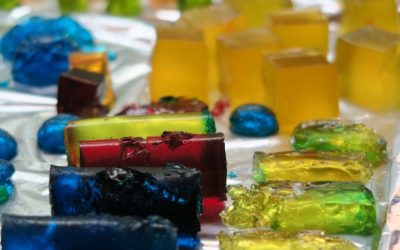 At #MTFBerlin with the help of leading UK educational expert Siobhan Ramsey, Tom Flynn and Daniel Lopez of Sandbox Education, in collaboration with creative education expert Alexandra Antonopoulou, the #MTFSparks built, tested and performed with their new inventions on the main stage at the festival.