Graham Dunning
Graham Dunning is a sound artist and experimental musician who works with found objects. His 'Mechanical Techno' consists of multiple treated records spinning on a single turntable, impacting physical objects, triggering analogue synths, striking percussion and mechanically triggering drum machines.
Originally a studio project for making recordings, Dunning now performs live using the Mechanical Techno method - and is bringing the setup to demo and perform Mechanical Techno at #MTFBerlin. Bent and treated records bump levers into cowbells, contact microphones drag across physical objects, and things are always almost but not quite exactly in sync.
Create Digital Music's Peter Kirn describes the results as "beautifully irregular grooves".
The interest in Mechanical Techno has been incredible. The tech demonstration video (below) in which Graham explains his process step by step has gained close to a million views and his solo shows in London have been the subject of a great deal of attention.
"The whole set up is enormously precarious and part of the drama comes from the fact that it might all teeter out of sync or collapse at any moment. If the trend in recent dance music has been to artfully engineer a certain wonkiness into an otherwise strict digital framework, Dunning has found the appeal of the precise reverse: struggling to maintain grid-like rigidity in a system inherently antagonistic to it." – Wire Magazine, August 2015
The giant creative laboratory of Music Tech Fest is an ideal environment for Graham, who uses experimentation and play as a main part of his making process. Noise – as unwanted sound like record crackle or tape hiss – often features in his work, and a visual equivalent in dirt, dust or decay.
Graham joins us with his full Mechanical Techno setup to demonstrate and perform at #MTFBerlin, Funkhaus 27-30 May.
Get your ticket to #MTFBerlin now.
Photo by Julien Kerduff
More to see and do at Music Tech Fest
May 27-30 at Funkhaus Berlin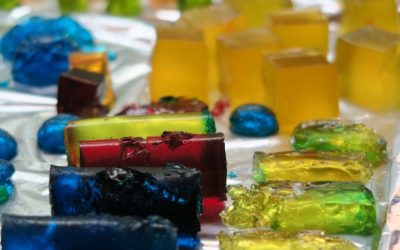 At #MTFBerlin with the help of leading UK educational expert Siobhan Ramsey, Tom Flynn and Daniel Lopez of Sandbox Education, in collaboration with creative education expert Alexandra Antonopoulou, the #MTFSparks built, tested and performed with their new inventions on the main stage at the festival.