Grace Savage
Three-time British beatboxing champion, singer, songwriter, actor, looping artist extraordinaire and one of Elle magazine's top 100 inspiring women in the world, Grace Savage is coming to #MTFBerlin at Funkhaus, 27-30 May.
Savage will be teaming up with music technology researcher, inventor and #MusicBricks developer Balandino di Donato to create a groundbreaking performance that uses gestural interfaces to sample, loop and process her voice live.
Grace has gigged regularly with The Vocal Orchestra, performed at The National Theatre and had a successful run of her one woman show at Soho Theatre. She has shared main stages at Festivals with the likes of Rita Ora and Katy B and her solo music was crowned a favourite on the panel for BBC Introducing in Devon.
In April 2016 she performed alongside some of the UK's most promising upcoming solo artists as part of SBTV's RiseMusic event at 02 Academy Islington. Fresh off a world tour performing music for the legendary dancer Sylvie Guillem in 2015 and a new Team beatbox championship under her belt, Grace is coming to the giant creative laboratory of #MTFBerlin to explore new technologies that kick at the outer limits of the human voice.
More to see and do at Music Tech Fest
May 27-30 at Funkhaus Berlin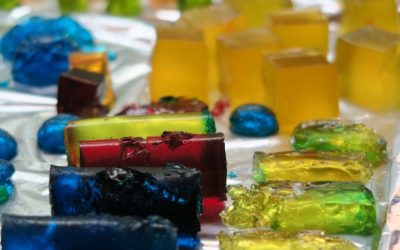 At #MTFBerlin with the help of leading UK educational expert Siobhan Ramsey, Tom Flynn and Daniel Lopez of Sandbox Education, in collaboration with creative education expert Alexandra Antonopoulou, the #MTFSparks built, tested and performed with their new inventions on the main stage at the festival.