ESKA
Mercury Prize nominee ESKA will not only appear on the main stage at #MTFBerlin… her plan is to form collaborations, invent new types of musical instruments and experiment in the giant creative laboratory that is Music Tech Fest.
Vocalist, songwriter and multi-instrumentalist Eska Mtungwazi was declared to be "one of the most important singers in the UK right now" by legendary DJ and label owner Gilles Peterson. She also happens to be something of a music hacker - experimenting with new ideas and putting together strange combinations of musical instruments alongside found and cheap objects.
Eska has built an incredible reputation in music industry inner circles as a writer and performer through her collaborations with legends like Grace Jones, Cinematic Orchestra, Zero 7 and Bobby McFerrin. She's performed in some of the world's most famous venues and festivals alongside some of the greats.
With the release of her highly anticipated solo debut album in 2015, Eska's own unique sound found its way to a wider audience and enthusiastic critical reception, a series of Top 5 picks, Albums of the Week - and a nomination for the UK's Mercury Prize.
Eska's curiosity and enthusiasm for music technologies new and old informs and influences her work - exploring a vast sonic palette, and playing everything from wurlitzer, harmonium, clarinet and piano to percussion, cuatro, glockenspiel, tambourine… and rocks.
She also has a Masters degree in mathematics from the London School of Economics.
Eska is an incredible talent, a brilliant mind and a willing collaborator. We can't wait to have her join us at Music Tech Fest.
More to see and do at Music Tech Fest
May 27-30 at Funkhaus Berlin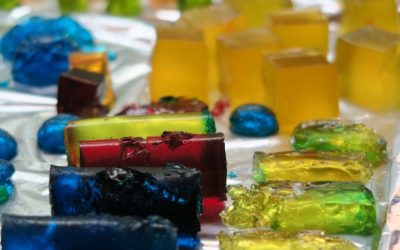 At #MTFBerlin with the help of leading UK educational expert Siobhan Ramsey, Tom Flynn and Daniel Lopez of Sandbox Education, in collaboration with creative education expert Alexandra Antonopoulou, the #MTFSparks built, tested and performed with their new inventions on the main stage at the festival.