Emika presents: How to Make a Symphony
Join us for a Music Tech Fest exclusive: the premiere of Emika's Symphony No. 1 in a live mix and intimate discussion about her creative process at the incredible Funkhaus Berlin. The event is free to #MTFBerlin weekend ticketholders.
Producer, singer, songwriter, DJ, composer; Emika is an artist who defies convention and narrow categorisation. The AngloCzech talent was classically trained in her youth, later discovering the limitless world of electronic composition that would provide the yin to her formative yang.
Studying sound design at university, she soaked up the sounds of Bristol's burgeoning dubstep-era bass culture before migrating to Berlin and immersing herself in the world of techno. Spending four years as a sound designer at Native Instruments' headquarters in the city, she set up about establishing herself as a multifarious artist signing to Ninja Tune and delivering two acclaimed albums, 'DVA' and 'Emika'.
Her relationship with Ninja Tune saw her support the legendary Amon Tobin across North America on his ISAM tour, and she has since taken her mesmeric live show and DJ sets across the world performing throughout Europe and in Russia and China.
Her music has been used at the London 2012 Olympics, in adverts by Gucci and McLaren, and by NBC whose use of her Chris Isaak Wicked Game cover saw the track rocket to iTunes' No. 1 in Canada and No. 2 in the US. She was also sampled by The Weeknd on his track Professional and increasingly contributes music to film soundtracks including a trailer for Mission: Impossible Ghost Protocol.
She launched her own label Emika Records in 2014 in search of "freedom and independence" with the Melancholia Euphoria 12", following it in quick succession with her lauded piano opus 'Klavirni', her third full studio album 'DREI', the 'DREI Remixes' EP and in 2016, her 'Flashbacks' EP featuring soprano Michaela Srumova, who became the inspiration for Emika's first symphony.
"She became the first muse I've ever had in my life and her voice is so beautiful, I decided that I really wanted to create some original music for her because she deserves to sing something fresh and modern - not just the usual classics you hear all the time in the Czech Republic."
Emika presents her first symphony in a live mix at #MTFBerlin at 11pm Friday 27th May in a special ticketed, public event - free to #MTFBerlin weekend ticketholders.
More to see and do at Music Tech Fest
May 27-30 at Funkhaus Berlin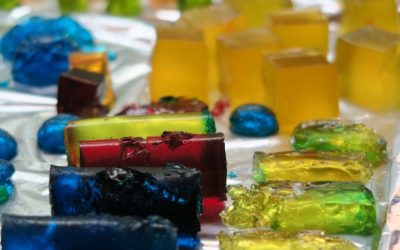 At #MTFBerlin with the help of leading UK educational expert Siobhan Ramsey, Tom Flynn and Daniel Lopez of Sandbox Education, in collaboration with creative education expert Alexandra Antonopoulou, the #MTFSparks built, tested and performed with their new inventions on the main stage at the festival.