Ecce Cello
Ecce Cello bridges the gap between classical music and the technological world of everyday life in 2016. An incredible theatrical performance that places our daily media experiences into the realm of the sublime.
Ecce Cello: – the sound of what one is – the voice of a battered music; crowned with thorns, sad, fateful.
David Fernández is a Spanish dancer, actor and self-taught cellist, as well as a frustrated inventor. He integrates technologies from daily life into his works, infused with a strong echo of classical music. A smartphone or tablet coupled to an electric cello serves as a live looper and sound processor, creating the possibility of a one-person-string-quartet.
Critically acclaimed in the Spanish press for his astonishing theatrical performances, he has 15 different productions with his own company under his belt as producer, writer and director.
In 2010, David moved to Berlin - deciding to focus exclusively on the cello as his platform for expression. The Ecce Cello project brings to life a series of original compositions and theatrical experiments based on the live looping technique (with influences ranging from J.S.Bach to Public Enemy).
Ecce Cello was one of the highlights of #MTFScandi, where David won the prestigious 'Graham Massey's Choice' Blue Vinyl award and was featured in Electronic Sound Magazine. We're delighted to welcome him back for #MTFBerlin where he'll be showcasing his new Ecce Cello performance concept.
2-minute introduction to Ecce Cello:
More to see and do at Music Tech Fest
May 27-30 at Funkhaus Berlin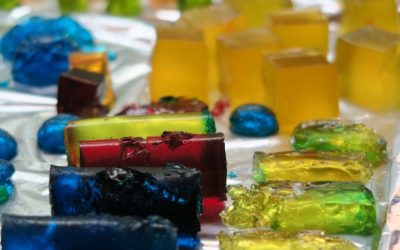 At #MTFBerlin with the help of leading UK educational expert Siobhan Ramsey, Tom Flynn and Daniel Lopez of Sandbox Education, in collaboration with creative education expert Alexandra Antonopoulou, the #MTFSparks built, tested and performed with their new inventions on the main stage at the festival.