Drake Music: the Kellycaster
In January 2015 disabled musician John Kelly presented Drake Music with a blueprint for an electric guitar that would be accessible to him. At #MTFBerlin, Gawain Hewitt of Drake Music joins us to showcase this groundbreaking prototype.
Gawain Hewitt is a musician, sound artist and educator, and the head of R&D for Drake Music, an organisation specialising in music, disability and technology and using innovative technologies and ideas to open up access to music for all.
The Kellycaster is an instrument that uses a real electric guitar as an interface for computer software. It allows a musician to play the guitar by strumming real guitar strings, while using an iPad app to control chords and notes, as well as switch control over augmented chords. A working hack was made, proving the concept and realising John's ambition to play guitar.
Having secured funds to create a concert-ready prototype, Gawain will present the concept for the Kellycaster, and demonstrate how working with makers helps disabled musicians.
More to see and do at Music Tech Fest
May 27-30 at Funkhaus Berlin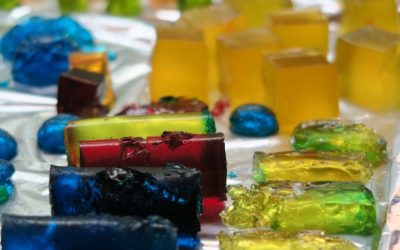 At #MTFBerlin with the help of leading UK educational expert Siobhan Ramsey, Tom Flynn and Daniel Lopez of Sandbox Education, in collaboration with creative education expert Alexandra Antonopoulou, the #MTFSparks built, tested and performed with their new inventions on the main stage at the festival.