Blam for Minecraft
What would it be like to climb inside a working musical instrument? What happens when you combine pigs, sheep, and TNT with modular synthesizers? Find out in the Blam for Minecraft demo at #MTFBerlin.
Developer Aaron Higgins introduces Blam - a whole new way to explore the widely popular video game with major enhancements for making music.
Blam is a mod for Minecraft that brings the magic of sound and song creation into your world. It uses many of the same techniques as professional music production and presents them in a familiar and fun way. Music making and Minecraft have a lot in common. Now you can experience the enjoyment of both activities together.
Check out Blam for Minecraft for yourself at #MTFBerlin, Funkhaus 27-30 May.
More to see and do at Music Tech Fest
May 27-30 at Funkhaus Berlin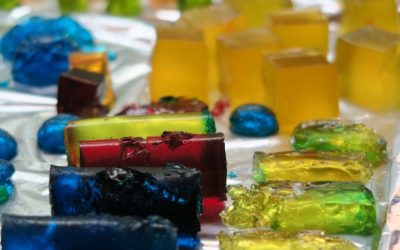 At #MTFBerlin with the help of leading UK educational expert Siobhan Ramsey, Tom Flynn and Daniel Lopez of Sandbox Education, in collaboration with creative education expert Alexandra Antonopoulou, the #MTFSparks built, tested and performed with their new inventions on the main stage at the festival.