Ben Heck
Ben Heck, host of popular YouTube channel The Ben Heck Show joins us with his crew at #MTFBerlin to hack, invent, share a bit of maker knowledge and film a special episode of the show surrounded by our 50 hackers in the element14 Hack Camp.
A self-taught hacker, modder and maker Benjamin Heckendorn – better known as Ben Heck is host of element14's The Ben Heck Show, a weekly web series in which Ben tackles fun and interesting projects across a wide range of topics – from 3D printing and gaming to drones and robots.
Heck, a Graphic Design graduate, got his start creating custom single-handed gaming controllers for veterans with disabilities. Since then, he's skyrocketed to Internet fame and become synonymous with the phrase "innovation" among the Maker Movement. With more than 20 million YouTube views and fans spanning the globe, Ben is a proponent of computer science education, the DIY movement and equipping his viewers with the tools and knowledge to overcome any obstacle – design-related or otherwise.
Among Ben's more popular innovations are a single-handed PS4 and Xbox controller, a single-handed guitar, original Apple-1 replica, handheld Raspberry Pi console, flying quadcopter/drone and wearable turn signals for bikers. His work has been featured in Engadget, GameSpot, Digital Trends, Re/code and TIME Magazine. He has spoken at numerous design events around the country including Engadget Expand, MD&M West and Maker Faire.
Find out more about Ben Heck on his element14 show page, or visit the show's Facebook page.
More to see and do at Music Tech Fest
May 27-30 at Funkhaus Berlin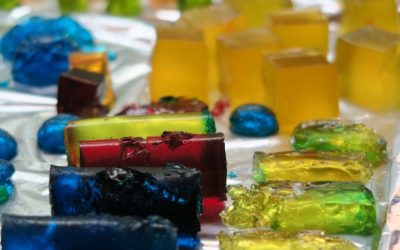 At #MTFBerlin with the help of leading UK educational expert Siobhan Ramsey, Tom Flynn and Daniel Lopez of Sandbox Education, in collaboration with creative education expert Alexandra Antonopoulou, the #MTFSparks built, tested and performed with their new inventions on the main stage at the festival.