Scanner
The brilliant Robin Rimbaud, aka Scanner will be joining us at #MTFBerlin to present his beautiful and haunting new work Water Drops.
Scanner is a composer whose work traverses the experimental terrain between sound, space and image, creating absorbing, multilayered sound pieces that twist technology in unconventional ways, connecting a bewilderingly diverse array of genres. Since 1991 he has been intensely active in sonic art, producing concerts, installations and recordings, the albums Mass Observation (1994), Delivery (1997), and The Garden is Full of Metal (1998) hailed by critics as innovative and inspirational works of contemporary electronic music.
Water Drops is Scanner's Music Tech Fest prize-winning sonic art installation that will be unveiled in Rijeka Airport, Croatia in summer 2016. You'll get your first taste of this incredible new work in the giant creative laboratory that is #MTFBerlin at Funkhaus, May 27-30.
Scanner has collaborated on projects with Bryan Ferry, Wayne MacGregor, Mike Kelley, Miroslaw Balka, Torres, Michael Nyman, Carsten Nicolai, Steve McQueen, Laurie Anderson and Hussein Chalayan, amongst others. He scored the hit musical comedy Kirikou & Karaba (2007), designed the sound for the Philips Wake-Up Light (2009), and campaigns for Nike Hyperfuse (2011), Chanel's Fall-Winter collection (2012), Sprint Telephones (2012) and FT Weekend (2014).
For the UK Olympics Scanner scored The Big Dance in Trafalgar Square for 1000 dancers and the re-opening of the Stedelijk Museum, Amsterdam, in the company of Queen Beatrix. He continues to tour his show Live_Transmission: Joy Division Reworked, a striking audiovisual show with Heritage Orchestra. In 2014 he was Visiting Artist at MIT in Cambridge USA.
In 2015 he premiered his score to Dutch National Ballet's and ISH's new production Narnia: The Lion, The Witch and the Wardrobe, and in 2016 will present his Water Drops installation Rijeka Airport in Croatia.
His work can be heard on permanent display in the Science Museum London (Sound Curtains), the Raymond Poincaré hospital in Garches, France as part of the bereavement suite (Channel of Flight), The Darwin Centre at the Natural History Museum London and the Northern Neuro Disability Services Centre in Newcastle UK (Turning Light).
His portrait hangs as part of the permanent collection in the National Portrait Gallery London. His work has been presented throughout the United States, South America, Asia, Australia and Europe.
Watch Scanner's 'Immemory'
More to see and do at Music Tech Fest
May 27-30 at Funkhaus Berlin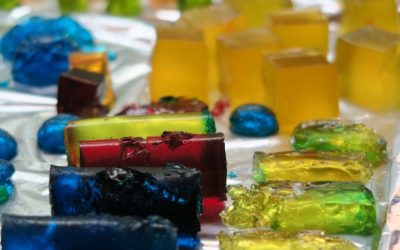 At #MTFBerlin with the help of leading UK educational expert Siobhan Ramsey, Tom Flynn and Daniel Lopez of Sandbox Education, in collaboration with creative education expert Alexandra Antonopoulou, the #MTFSparks built, tested and performed with their new inventions on the main stage at the festival.